Your Ultimate Guide to Charlotte Tilbury's Mystery Box for 2024
With an ever-expanding panorama of beauty brands and products, navigating the marketplace for the right picks can often pose a challenge. Beauty Boxes are no different; with so many brands and new services emerging, it can be difficult to settle on just one.
However, if you're looking for a one-time beauty box that offers both full-sized products and limited availability, the Charlotte Tilbury Mystery Box of Dreams might just be the beauty box you're looking for!
Packaged in a gorgeous, reusable box, this Mystery Box from the British brand is an example of curated luxury, offering the discerning beauty aficionado a shortcut to premium quality.
But what makes Charlotte Tilbury's offering a standout in the ever-expansive world of beauty boxes, and how exactly does it work?
In the following guide, we've covered absolutely everything you need to know about this beauty box, from what you can expect to find inside to how much you can expect to pay. Let's take a look!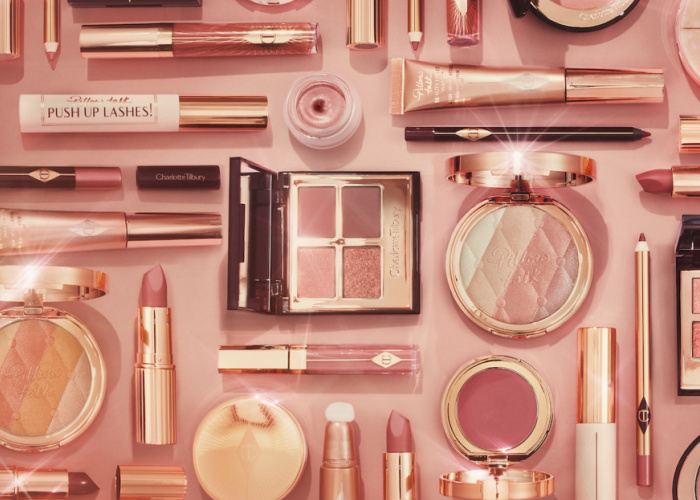 Who is Charlotte Tilbury?
Emerging from the mind of illustrious British makeup artist Charlotte Tilbury, the eponymous brand has etched its place as a luminary within the beauty sphere.
Known for its ability to blend old Hollywood glamour with modern beauty needs, the brand has garnered adulation from A-list celebrities and beauty lovers alike – it's hard to scroll through your TikTok 'For You' page without finding someone raving about the latest release.
Although a makeup brand in origin, Charlotte Tilbury extends its reach beyond cosmetics to incorporate skincare, bridging the gap between colour and care for a holistic beauty experience.
With a brand ethos deeply rooted in the empowerment of women, Charlotte Tilbury aims to enhance natural beauty and provide effortless elegance for every occasion.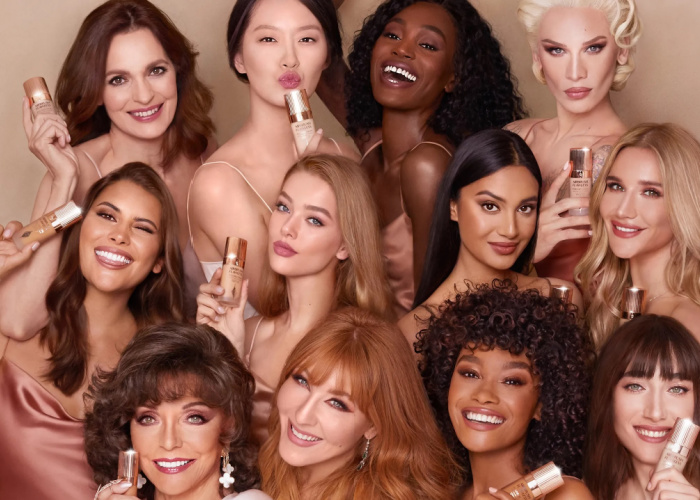 What is the Charlotte Tilbury Mystery Box?
The Charlotte Tilbury Mystery Box is the epitome of the brand's commitment to providing a unique and luxury beauty experience: comprising a curated selection of full-sized, top-tier beauty products (wrapped up in the brand's signature burgundy packaging, of course) this mystery box offers the full Charlotte Tilbury experience, without the hefty label.
In short, it gives you the chance to delve into the rich tapestry of Charlotte Tilbury's award-winning beauty offerings, at a tantalisingly reduced price.
What You Might Find in the Charlotte Tilbury Mystery Box
Although the precise contents of each Mystery Box remain undisclosed until the moment of unveiling, prior iterations of this much-anticipated package have demonstrated a dedication to diversity and universal appeal.
Past boxes have included flagship items from across the brand's catalogue – or "icons" as the brand refers to them – promising something for everyone, from skincare devotees to makeup lovers.
For example, you might unveil the Magic Cream, a renowned skincare staple that hydrates, primes, and plumps the complexion. Alternatively, you could find lipstick classics like the Matte Revolution or K.I.S.S.I.N.G range, each boasting enduring, moisture-rich formulas that charm in universally flattering shades.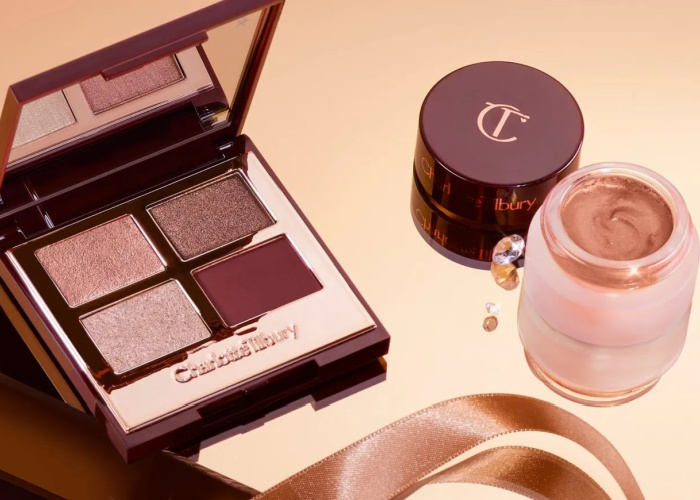 Or perhaps you'll find a highlighter – the Filmstar Bronze & Glow could be hiding within your box, ready to sculpt and illuminate your features. Additionally, the Mystery Box may hold an eyeshadow palette or one of the brand's much-loved mascaras, offering an array of richly pigmented, blendable hues and shades that cater to every mood and occasion.
Skincare lovers might also rejoice in discovering the Goddess Skin Clay Mask or Charlotte's Magic Serum Crystal Elixir, each formulated to enrich your skin and elevate your beauty routine to an indulgent ritual. But do note that the contents of the box are not revealed until it arrives, and repeat features may be unlikely – the thrill is in the surprise, after all.
The Advantage of Full-Sized Products
The Charlotte Tilbury Mystery Box amplifies its allure by ensuring that all its contents are full-sized, which is something of a rarity in the world of beauty boxes. Rather than working your way through 5 or 6 small samples, you can entirely rejuvenate your skincare and your beauty routine in the one go, and possibly even find your new favourite go-to product.
The Mystery Box is even more of an opportunity for those who have always wanted to try Charlotte Tilbury but been put off by the price. Although official prices may vary, it's estimated that you get your hands on the brand's famous 'icons' for around 50% less than their usual retail price.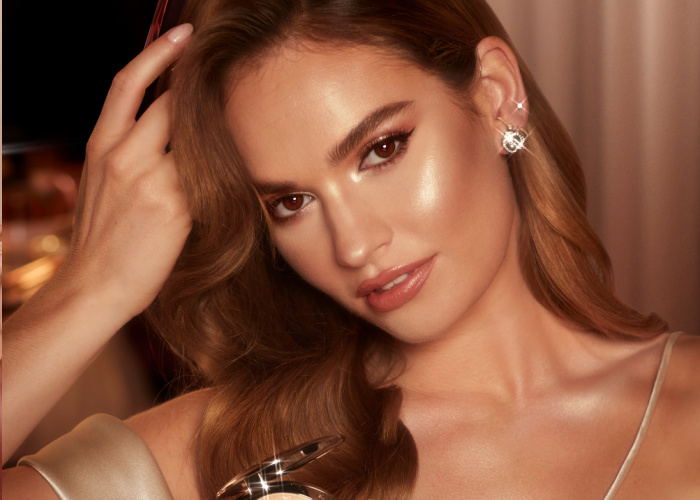 How Do I Know if the Products Will Suit Me?
One common concern when purchasing beauty boxes, especially "surprise" beauty boxes, is the issue of suitability. It's natural to worry whether the products, particularly colour cosmetics, will complement your skin tone, skin type, and preferences.
Fortunately, Charlotte Tilbury is known for its universal approach to beauty, and the Mystery Box is typically filled with products that are versatile and suit a wide range of skin tones and types. The brand's lipsticks, for instance, are designed to flatter all complexions, while their skincare products cater to various skin concerns.
It's worth noting that the brand's founder, Charlotte Tilbury, is a seasoned makeup artist who has worked with a diverse array of clients, and this wealth of experience translates into the brand's product line, ensuring that the products included in the mystery box have broad appeal.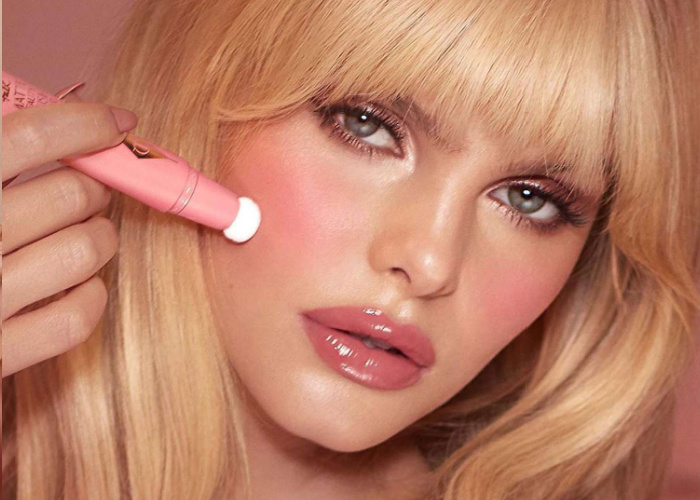 Is the Mystery Box Delivered Every Month?
No, the Charlotte Tilbury Mystery Box is not a monthly subscription service. Each box is packed with full-sized products that are designed to last several months, so making monthly deliveries would be unnecessary and potentially wasteful.
Instead, Charlotte Tilbury releases the Mystery Box periodically, often with a seasonal theme. This means that each box you receive will have a distinct, carefully curated collection of products that are fitting for the time of year.
Is The Charlotte Tilbury Mystery Box Worth It?
We think so! What truly distinguishes the Charlotte Tilbury Mystery Box is its exceptional value proposition: it gives consumers the extraordinary opportunity to own 5-6 of the brand's most sought-after, full-sized products, typically retailing at nearly double the price of the box.
Moreover, the element of surprise adds a layer of excitement and anticipation that traditional beauty shopping experiences often lack – think of it as a gift from you to you, with the added surprise of not knowing what you're going to unwrap!
How Much Does the Charlotte Tilbury Mystery Box Cost?
The Charlotte Tilbury Mystery Box provides a significant saving for the beauty aficionado, and although prices can vary slightly with each release, you can generally expect to pay around 50% less than the total retail value of the products. The 2023 version of the Mystery Box is currently retailing at £95, meaning an overall cost saving of £95.
Considering that the box contains full-sized products, the price point offers an impressive cost-to-value ratio. This makes the mystery box not just an indulgence, but also a smart purchase for devotees of the brand looking to stock up on their favourite products.
Final Thoughts
Ultimately, the Charlotte Tilbury Mystery Box offers a blend of excitement, surprise, and great value that's hard to find in today's beauty market, allowing everyone from the Charlotte Tilbury devotee to the uninitiated to experience a curated selection of the brand's most coveted, full-sized beauty products for less.
With its high-quality, universally appealing products, the Mystery Box is more than just a purchase—it's an experience, an adventure into the luxurious world of Charlotte Tilbury!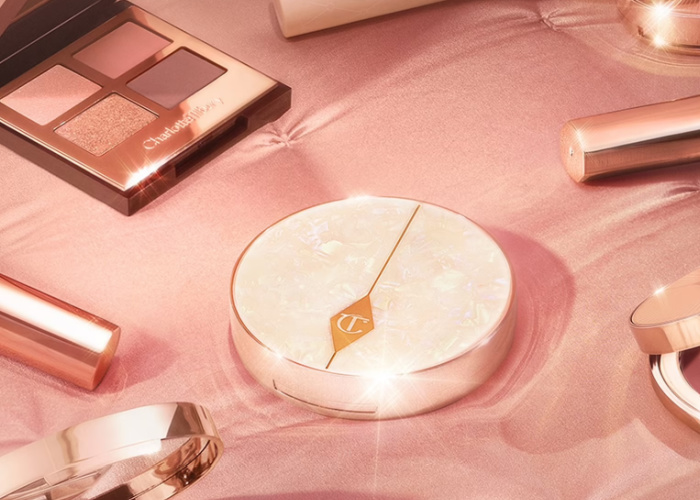 Frequently Asked Questions
In this section we answer your questions about Charlotte Tilbury Mystery Boxes.
How often is the Charlotte Tilbury Mystery Box released?
The release of the Charlotte Tilbury Mystery Box is typically an exclusive event that happens a few times a year. Be sure to subscribe to the brand's newsletter or follow them on social media to stay informed about upcoming releases.
Can I choose the products in my Mystery Box?
The essence of the Mystery Box is the element of surprise, so the contents cannot be chosen or customised. However, rest assured that each box is filled with a wide-ranging selection of Charlotte Tilbury's best selling products, which are designed to suit a broad spectrum of skin types and tones.
What if I receive a product that doesn't suit me?
While Charlotte Tilbury strives to include universally flattering products, not every product may be to everyone's liking. Unfortunately, due to the nature of the Mystery Box, individual products cannot be returned or exchanged. However, these premium products can make thoughtful gifts for friends or family.
Can the Mystery Box be purchased as a gift?
Absolutely! The Mystery Box makes an excellent gift for beauty lovers. It comes beautifully packaged and offers a delightful unboxing experience, making it an exciting present for special occasions.
Can I purchase the Mystery Box if I have never used Charlotte Tilbury products before?
The Mystery Box is a perfect introduction to the world of Charlotte Tilbury. The box provides a variety of products, offering a comprehensive experience of what the brand has to offer, and it's an excellent way to discover your new favourite product.