COSRX Snail Cream the Secret to Smooth Beautiful Skin in 2023
If you've heard whispers in the beauty community about the benefits of snail mucin, you've probably come across the COSRX brand.
Today, we're diving into one of their star products: the COSRX Advanced Snail 92 All In One Cream.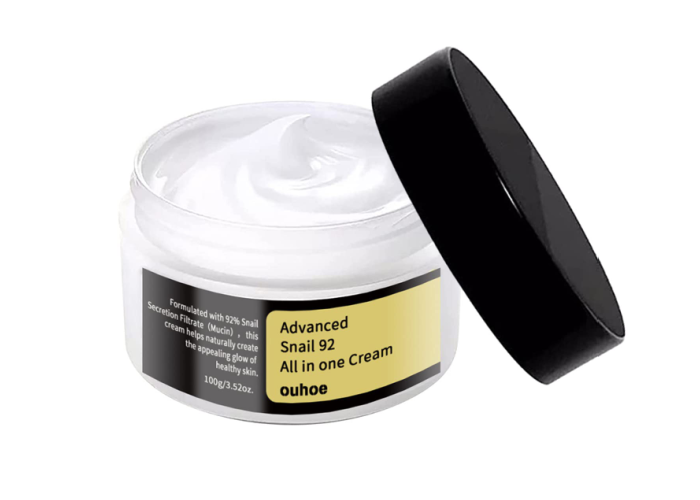 What is COSRX Advanced Snail 92 All In One Cream?
A skincare sensation, the COSRX Advanced Snail 92 All In One Cream boasts an impressive 92% snail secretion filtrate. This lightweight powerhouse is designed not only to reduce signs of aging but also to soothe irritated skin and replenish its essential moisture.
Why Everyone's Talking About Snail Cream:
So, what makes this cream so special? The benefits lie in its carefully curated ingredients:
Snail Secretion Filtrate: Known to aid skin regeneration and wound healing.
Betaine: A champion in retaining skin moisture.
Sodium Hyaluronate: Say goodbye to fine lines and say hello to deep hydration.
Arginine: Your skin's shield against free radicals, plus a boost for collagen production.
Panthenol: It's like a comforting embrace for your irritated skin.
Getting the Most out of Your Cream:
Using this cream is a treat for the skin. Start with a cleansed face and your go-to essence. Then, gently massage a small dollop of the cream all over your face. Give it about 5 minutes to work its magic before you layer on sunscreen or make-up.
What to Expect:
This cream might surprise you. It's unscented – a blessing for those with sensitive skin. Its unique gel-like texture is a departure from traditional creams. A tad gooey initially, but once it settles, it leaves a matte finish that feels just right.
The Packaging:
Let's talk about the packaging. Encased in a frosted plastic tub with a sleek black metal lid, it channels modern simplicity. However, its sticky consistency can make application a touch messy. But the results are worth it!
It's Cruelty Free:
If you're into ethical skincare, here's some good news: COSRX is cruelty-free. And for those wondering about the snails, the mucin is ethically sourced without causing any harm. Plus, once you're done, the packaging, from the pot to the cardboard, can be recycled.
Final Thoughts
Despite its tackiness, the cream's unique ingredients like panthenol, betaine, allantoin, and arginine make it a game-changer, especially for those with irritated skin. If you have super dry skin, consider pairing it with another moisturiser for an extra boost.
Can't wait to get your hands on this gem? You can buy COSRX Advanced Snail 92 All In One Cream at Amazon, Boots, and LookFantastic.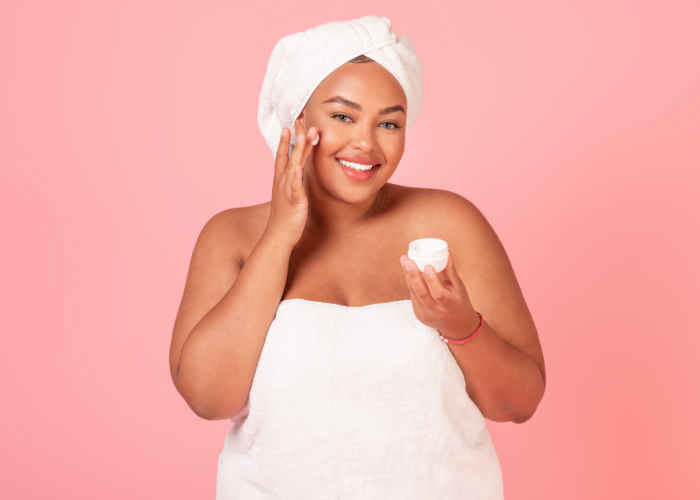 Frequently Asked Questions
Here we answer your frequently asked questions on COSRX Advanced Snail 92 All In One Cream.
What is the COSRX Advanced Snail 92 All In One Cream?
The COSRX Advanced Snail 92 All In One Cream is a skincare product that contains 92% snail secretion filtrate. It is designed to reduce signs of aging, soothe skin, and replenish moisture.
How does snail secretion benefit the skin?
Snail secretion filtrate, or snail mucin, is known to aid in skin regeneration, promote wound healing, and provide moisture. It's been used since ancient Greece for its numerous health benefits.
Is the COSRX Snail Cream suitable for all skin types?
Yes, this cream is suitable for various skin types. Its unscented formula makes it safe for sensitive skin. However, those with super dry skin might want to pair it with another moisturizer for added hydration.
How should I incorporate this cream into my skincare routine?
After cleansing and applying your preferred essence or serum, apply the cream to your face. It's recommended to wait about 5 minutes before applying other products like sunscreen or makeup.
Does the cream have a scent?
The COSRX Snail Cream is unscented, making it ideal for those with sensitive or irritation-prone skin.
How is the texture of the COSRX Snail Cream different from other creams?
Unlike many other creams, the COSRX Snail Cream has a unique gel-like consistency. It might feel slightly sticky initially but dries down to a velvety, matte finish.
Is the COSRX brand cruelty-free?
Yes, COSRX products are cruelty-free. Furthermore, the snail mucin used in their products is ethically sourced, ensuring no harm comes to the snails during collection.
Where can I purchase the COSRX Advanced Snail 92 All In One Cream?
The cream is available on various platforms, including Amazon, Boots, and LookFantastic.