What's Inside the Glossybox August 2023 Beauty Box?
If the beauty box bug has bitten you, then the excitement of unboxing a fresh collection of beauty treats needs no introduction. For those yet to discover this joy, the Glossybox August 2023 edition promises to be a perfect initiation.
As we trade the summer heat for the soft whisper of autumn, it's time to update your beauty stash with a box brimming with vibrant, bold, and beautiful surprises. Let's dive in and explore what the Glossybox August 2023 edition has to offer.
What is Glossybox?
Founded in the UK, Glossybox has gained a global following as a go-to beauty subscription box service. Packed with beauty treats from various categories – skincare, makeup, haircare, and sometimes even nail care and fragrance – Glossybox delivers a chic, pink box of delights straight to your doorstep each month.
These boxes, thoughtfully curated by a team of beauty experts, contain a blend of five to six full-sized or deluxe samples. From top-tier brands to up-and-coming names, every Glossybox is a surprise, designed to keep you ahead of the curve in beauty trends and seasonal favourites.
Glossybox also offers flexible subscription plans to accommodate different beauty needs and budgets. Whether you opt for a monthly rolling contract or a 12-month subscription, each box offers a unique opportunity to discover new brands, sample products before investing in full sizes, and indulge in regular beauty pampering.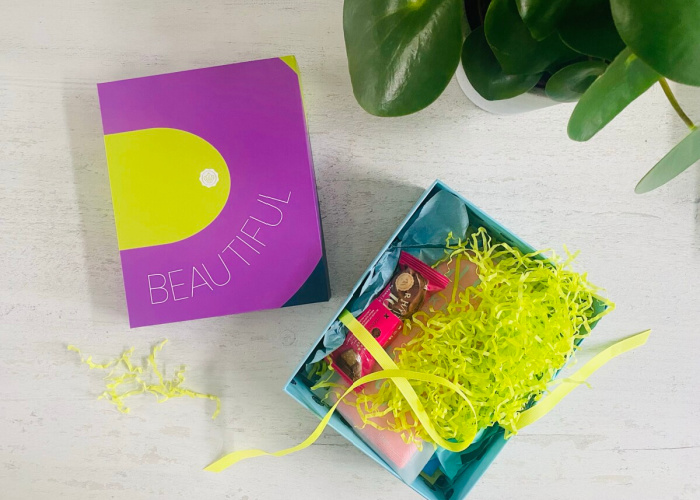 Benefits of Glossybox
New to Glossybox? Here's some benefits of joining.
Curated Beauty Experience:
Think of Glossybox as your passport to a beauty exploration journey: the boxes feature a diverse mix of products from both emerging and established brands, allowing you to dive into the beauty landscape, uncover new favourites, and enjoy a selection tailored to the season or a unique theme.
Exceptional Value:
Every Glossybox offers superb value for your investment, providing a selection of beauty items worth significantly more than the subscription price. With five to six, often full-sized products in each box, Glossybox delivers a cost-effective way to enjoy premium beauty products at a reduced cost.
Personalised Selection:
When you subscribe to Glossybox, you complete a beauty profile, and this information enables Glossybox to personalise your box to match your beauty preferences, thereby ensuring a highly tailored and satisfying experience every month.
Educational Insights:
Finally, each box also includes a detailed information leaflet, introducing you to the products, their usage instructions, and retail prices. Ultimately, Glossybox serves as your monthly beauty masterclass, educating you about different brands, their philosophies, and the ingredients powering their products.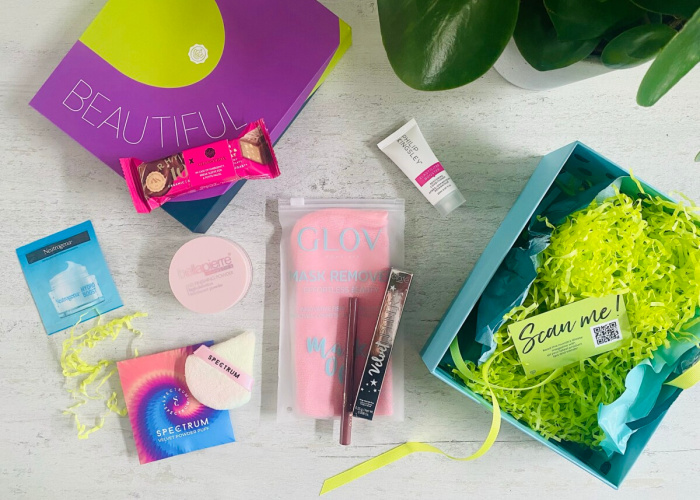 Glossybox August 2023: What's Inside
Riding high on the promise of the BOLD, BRAVE, AND BEAUTIFUL, the Glossybox August 2023 is sure to be your ticket to an adventurous beauty ride!
Whether you're planning to rock a vibrant makeup look at a festival, or simply want to experiment with new products, this box is sure to have something for everyone. So, what sneak peak have Glossy team given us this time? Let's take a look at two pieces: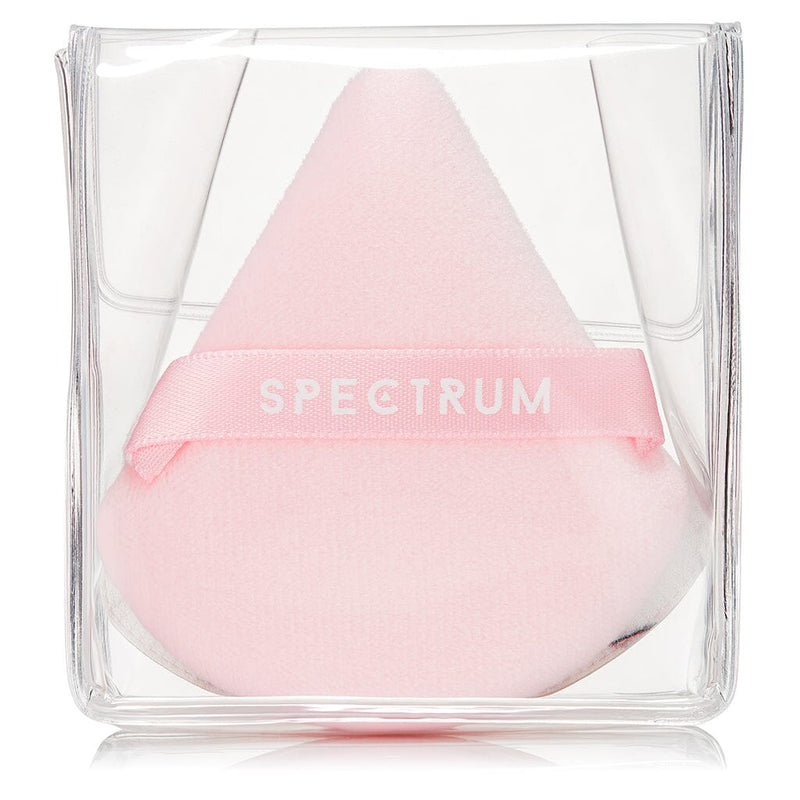 Spectrum – Powder Puff
Known for its dedication to colour, quality, and creativity, Spectrum is all about self-expression rather than perfection, and The Spectrum Powder Puff is just the tool to embrace this ethos.
Designed for effortless application of cream, liquid, and powder formulas, this Powder Puff is a compact marvel. Its silky-soft fibres lend a softer, silkier effect when applying your beauty favourites, making it an ideal addition to your party clutch or festival bag.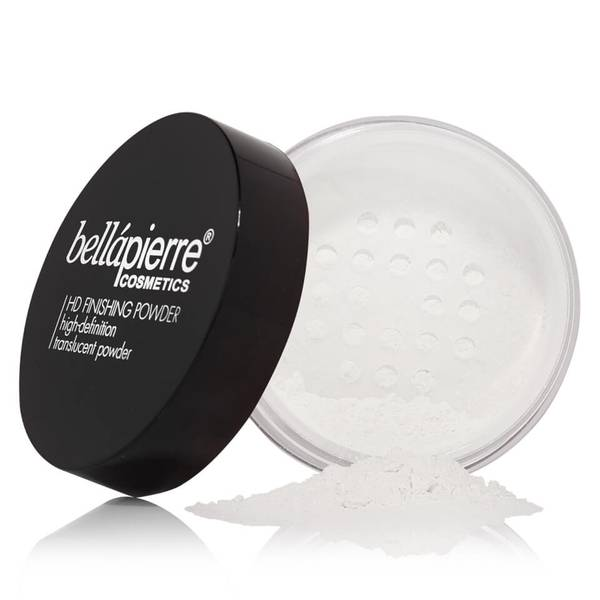 BellaPierre – HD Finishing Powder
A stalwart in the cruelty-free makeup sphere, BellaPierre started as a 100% mineral-based cosmetics company and has since evolved to incorporate mostly natural ingredients. Its products are known for high pigmentation and flawless coverage.
The BellaPierre HD Finishing Powder, included in the August Glossybox, is designed to smooth and prolong your makeup. It provides a silky, shine-free finish, ensuring your makeup remains immaculate from day to night. Use it with the 'baking method' technique for a velvety smooth finish!
How to get the August 2023 Glossybox
Subscribing to the August Glossybox is straightforward: all you need to do is visit the Glossybox website and choose a subscription plan that suits your budget and beauty needs. Once subscribed, you will receive your Glossybox at your chosen address every month.
In addition to the monthly boxes, subscribers also gain access to the Glossy Lounge, filled with exclusive offers, and the opportunity to collect Glossy Credits by reviewing products, which can be redeemed on the LookFantastic website. This way, the beauty fun extends beyond just the unboxing!
Remember, Glossyboxes sell out quickly, especially when they're as exciting as the August edition. So, if you want to make the most of these bold delights, it's best to secure your subscription sooner rather than later. And remember, a Glossybox also makes an excellent gift for the beauty lover in your life.
Frequently Asked Questions
In this section we answer your questions about the August Glossybox for 2023.
What can I expect in the Glossybox August 2023 edition?
You'll discover brands that emphasize quality and appearance. For instance, the edition showcases products like the Spectrum Powder Puff, designed for the perfect makeup look and the BellaPierre HD Finishing Powder for a flawless face appearance.
How does the Glossybox subscription work?
Each month, subscribers receive a carefully curated box filled with 5-6 beauty products. Glossybox offers various subscription plans – monthly or yearly, catering to different budgets and beauty needs. If you decide the service isn't for you, cancelling your subscription is straightforward, and you won't be cancelled out from the world of premium beauty products.
How do I order the Glossybox?
To receive the Glossybox August 2023 edition or any other month's box, visit the Glossybox website and choose a subscription plan. Once you've made your request, simply wait for the beauty delights to arrive at your door.
How does Glossybox ensure the beauty products match my preferences?
When you order a Glossybox subscription, you complete a beauty profile. This helps Glossybox to personalize each box to match your beauty preferences, ensuring you get products that feel just right every time.
Where can I find more information on products in the Glossybox?
Each box includes an information leaflet. You can also find articles and insights on the Glossybox website, giving you an in-depth understanding of the brands and their products.
What if I want to cancel my Glossybox subscription?
If, for any reason, you think about cancelling your subscription, you can do so from your account on the Glossybox website. There are no hard feelings – Glossybox aims to bring joy to your inbox, and if you change your mind, you're always welcome back!
Is it possible to gift a Glossybox subscription?
Absolutely! A Glossybox makes a perfect gift. Just order through the website, provide the recipient's address, and they'll receive a box filled with beauty surprises right at their door.