How to buy a Hermes Birkin Bag in 2024
For those in the know, Birkin bags have long held a coveted place in the world of luxury goods.
It's not just a bag; it's a statement, a symbol of elegance and affluence, recognised from Paris to Monaco.
When you invest in a Birkin, you're acquiring a piece of fashion history that only a few have the pleasure to own.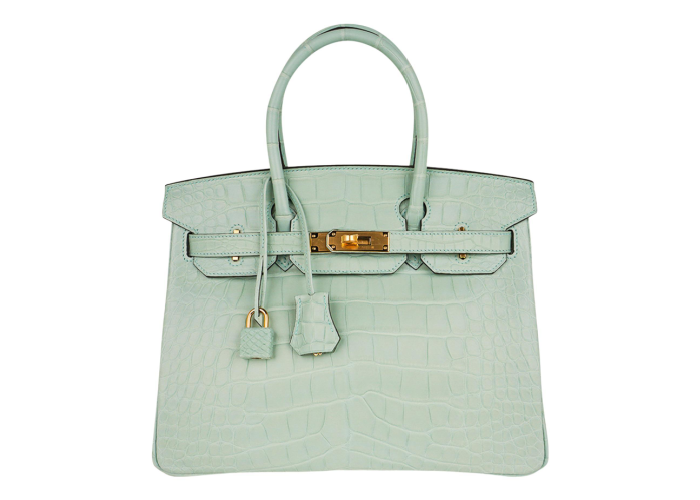 Why is the Birkin Bag so Popular?
The rise of the Birkin bag in the luxury resale market stands testament to its timeless appeal. A-listers from Hollywood to London have long made it their accessory of choice, turning the handbag into a highly coveted piece.
Beyond its star-studded admirers, the design and craft set the Birkin apart. Julia Rose, a notable expert in luxury handbags, states, "The Hermès Birkin, named after the iconic Jane Birkin and birthed from a chance flight encounter with Jean Louis Dumas, is more than just a bag. Its distinctive design, with signature double handles and an array of leathers, makes it an unmistakable icon."
Further, it's not just about aesthetics. Owning a Birkin speaks of exclusivity, of a deep appreciation for craftsmanship, and of course, a sense of unparalleled style.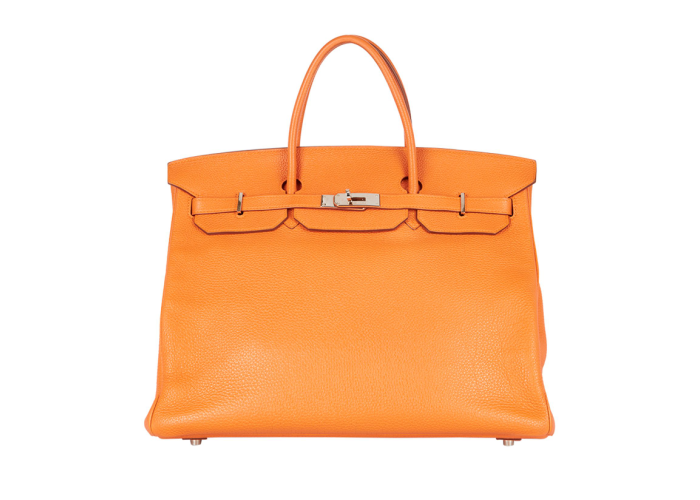 Types of Birkin Bags
Every Birkin tells a story, and there's one for every person. Size does matter; the Birkin 25 is perfect for those looking for a more petite option, while the Birkin 30 and Birkin 35 cater to those needing a bit more space.
The variety doesn't end at size. The world of Hermès offers a rich palette of leathers from the textured Togo and Epsom to the lush feel of crocodile and ostrich. And each Birkin is accentuated with meticulously crafted hardware options, from the classic gold to the contemporary rose gold.
And then there's colour. While the timeless shades like black and gold remain staples, Hermès also introduces fresh colours every season, ensuring there's a Birkin for every taste and mood.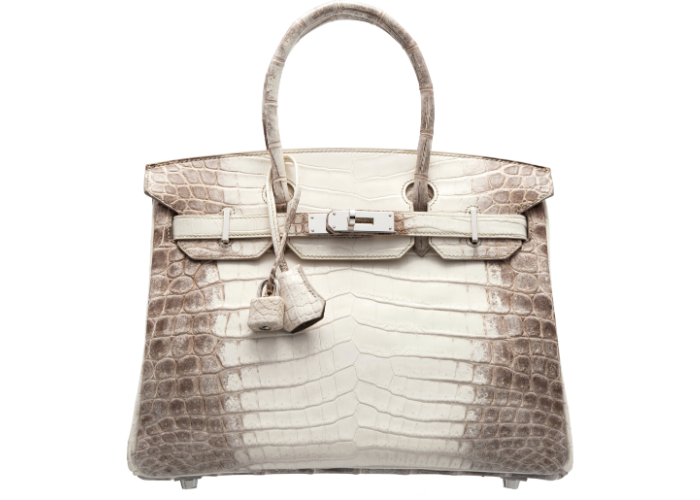 How to Buy a Birkin Bag
Embarking on the journey to purchase a Birkin is no simple task. It demands strategy, patience, and a genuine love for the brand.
While many assume that buying a Birkin is as simple as visiting the nearest Hermès store, in reality, it often isn't. Building a relationship with the store's sales associates can provide insights into when stock varies and new pieces arrive. But remember, the elusive nature of the Birkin often means there's a wait involved.
Tips for Aspiring Birkin Owners:
First and foremost, understand that a Birkin is an investment, both financially and emotionally. It's essential to choose a piece that resonates with your personal style and not just follow trends.
Patience, as mentioned, is pivotal. While there's no formal waiting list, securing the Birkin of your dreams often requires time. Keep an open mind; sometimes, the best pieces come when you least expect them.
Lastly, care is essential. Ensure you periodically treat your Birkin to a visit at the Hermès spa. Regular maintenance can ensure your bag remains in pristine condition, retaining its value and appeal.
Final Thoughts
Navigating the world of luxury fashion means understanding the nuances and heritage behind each piece. The Birkin bag stands out not just for its aesthetic appeal but also for its rich history with Hermès.
As you consider making a Birkin your own, it's also crucial to be well-informed. Knowing how to spot a fake Hermès bag is essential to ensure that your investment is genuine.
And if you're beginning your journey with the brand, you might wonder, what is the cheapest Hermes bag? Exploring these facets gives depth to your luxury experience.
Owning a Birkin is not just about the bag itself; it's about the story, the craft, and the timeless allure that it brings into one's life.
Whether it's your first or your fifth, every Birkin purchase is a thrilling dive into the world of fashion's elite.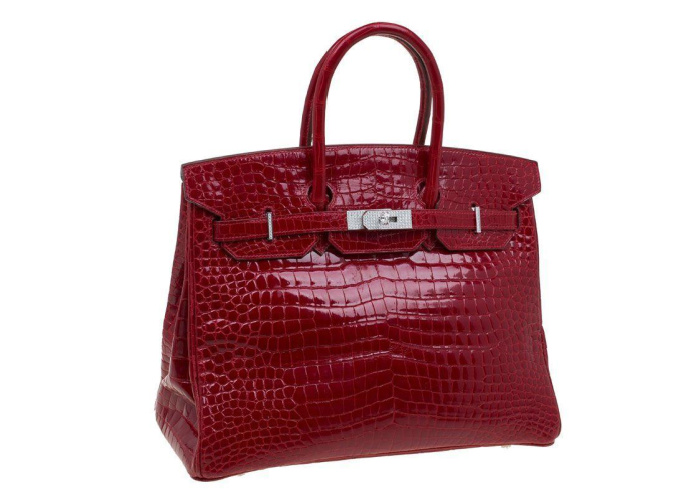 Frequently Asked Questions
In this section we answer your most popular questions about the famous Hermes Birkin Bag.
What is a Birkin bag?
The Birkin bag is an iconic luxury handbag produced by the esteemed French fashion house, Hermès. Recognized worldwide, it's cherished for its impeccable craftsmanship, exclusivity, and top-tier quality.
How did the Birkin bag get its name?
The bag's namesake is the British actress and singer, Jane Birkin. Legend has it that after a serendipitous airplane encounter with Hermès co-founder Jean Louis Dumas, the concept for this now-iconic bag was born.
What types of Birkin bags are available?
The Birkin boasts a range of sizes, the most popular being the Birkin 25, 30, and 35. Beyond size, aficionados can choose from a diverse array of leathers like epsom, togo, and alligator, as well as hardware options including gold and palladium.
What is the cost of a Birkin bag?
As of 2023, a Birkin 25 starts around £10,000. However, prices can fluctuate based on design intricacies, materials, and the specific region of purchase.
Why is a Birkin's resale value high?
The Birkin's allure lies in its combination of rarity, wide-reaching popularity, and the distinct material combinations. This trifecta often pushes its resale price to be multiple times its original cost, especially in the luxury resale market.
Is there a Birkin bag waiting list?
Although there's no official waiting list, the allure and demand for the Birkin make it a rare find. Success in acquiring one often hinges on patience, persistence, and nurturing a solid rapport with Hermès store associates.
Can I buy a secondhand Birkin?
Absolutely, but it's paramount to purchase from reputable resellers who have a solid history with Hermès products to ensure the bag's authenticity.
How can I verify a secondhand Birkin's authenticity?
Renowned companies like Love Luxury can authenticate Hermès bags. For peace of mind, always ask for comprehensive photos and disclosures of any potential flaws.
What is Hermes' most affordable bag?
The Birkin and Hermes Kelly bags are on the pricier spectrum, but Hermès, as a brand, offers a variety of other bags and accessories that cater to a diverse price range.
Why is it so hard to buy a Hermès Birkin bag?
The challenge stems from the bag's soaring demand, limited production quantities, and Hermès' strategic intent to uphold its image of exclusivity and luxury.
What makes the Birkin design unique?
Its defining characteristics include a distinctive rectangular shape, elegant double handles, absence of a strap, a functional interior zip pocket, and occasionally, opulent diamond hardware.