Cheapest Hermes Bag: The Cheapest Hermes Bags in 2024
For those with a keen eye on the luxury goods market, Hermès has always been a brand associated with the crème de la crème of handbags and accessories.
Hailing from the fashion capital, Paris, and finding its home in the chicest corners of London and Monaco, Hermès has etched its name as a symbol of prestige and luxury in the world of fashion.
But just how accessible is this brand to the curious onlooker? Is the cheapest Hermès bag still a distant dream?
Let's delve into the world's most stylish offerings and discover the price points of some of Hermès's relatively more accessible gems.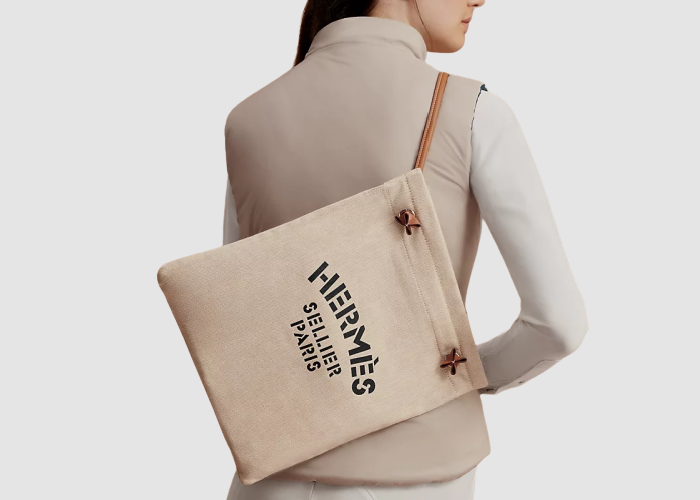 The Aline Bag – £860
Everyone knows Hermès for its iconic Birkin and Kelly bags, but there's another contender that offers a sprinkle of this luxury for a fraction of the price.
Enter the Aline Bag, the cheapest Hermès bag you can set your sights on. With a modest design, featuring a single strap and an open pouch, it's the epitome of elegance in simplicity.
However, don't be deceived. This bag is not designed for the over-packers. The Aline is all about paring back and carrying just the essentials, preserving its chic silhouette.
So, if you've always dreamt of owning a little piece of Hermès, this might be your perfect starting point.
Evelyne 16 Amazone Bag – £1540
Once upon a time, Hermès crafted a bag designed for horse riders, and the Evelyne 16 Amazone Bag was born.
While it may have evolved from its initial saddlebag design, the iconic perforated H logo pays homage to its equestrian past.
Today, it's evolved into an urban essential for the fashion-forward, perfect for those starting their Hermès collection. It's practical yet undeniably stylish, especially for those who appreciate the bag's rich history.
Herbag – £1800
The Kelly is among the most highly coveted bags in the Hermès collection. But for those who want the look without the hefty price, the Herbag offers a delightful alternative.
With its trapezoid shape, saddle studs, and mix of canvas and leather, it's unmistakably Hermès. This bag captures the essence of the Kelly, making it a beloved piece for those looking for value without compromising on style.
Picotin Bag – £2980
Bucket bags have been all the rage in recent years, and Hermès does not disappoint with its Picotin bag. Simple yet sophisticated, this piece exudes class with its unlined interior and iconic structure.
The absence of lining is the secret behind its relatively lower price, but don't let that fool you into thinking there's any compromise on quality or style.
Drawing inspiration from horse feeder bags, this piece seamlessly blends history with modern fashion sensibilities. It's versatile, durable, and available in an array of colours and materials.
Whether it's being strutted down the streets of London or featured in a luxury resale market like Vestiaire Collective, it's a bag that continues to captivate.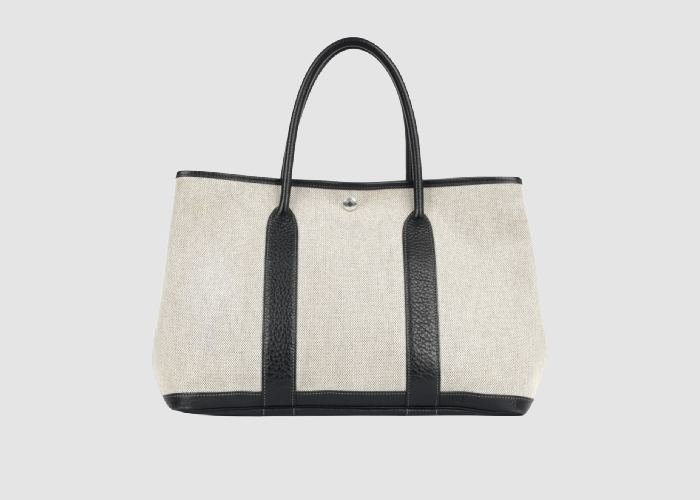 Garden Party Tote Bag – £2099
For those who appreciate the finer things but need the space to hold their day-to-day essentials, the Garden Party Tote Bag is the Hermès answer. Crafted with a mix of canvas and leather, it's both sturdy and stylish.
The canvas interior not only keeps the bag light but also plays a part in its more 'accessible' price point in the Hermès universe. Ideal for a day out in Monaco or a shopping spree in Paris, this tote is versatile, making it perfect for both work and leisure.
Its size and structure also hint at similarities to the iconic Birkin, allowing you to carry a piece of that luxury charm without the Birkin price tag.
Conclusion:
Hermès, an iconic symbol of luxury, presents a vast spectrum of handbags for aficionados and the casual admirer alike. While the allure of owning one can be irresistible, it's essential to be well-informed.
If you're looking to dive deeper into this world, explore topics such as how to buy a Hermès Birkin bag? and how to spot a fake Hermès bag?.
And for those who've always wondered about the pinnacle of Hermès luxury, the quintessential question remains: how much is a Hermès Birkin bag? Each facet of Hermès carries a story, history, and an essence of unparalleled style.
Even though they remain out of reach for many, these Hermès gems are a testament to the brand's commitment to quality and design across their range.
The bags offer a tantalising glimpse into the luxurious world of Hermès, and for the curious among us, they represent a dream that's just a little bit closer to reality.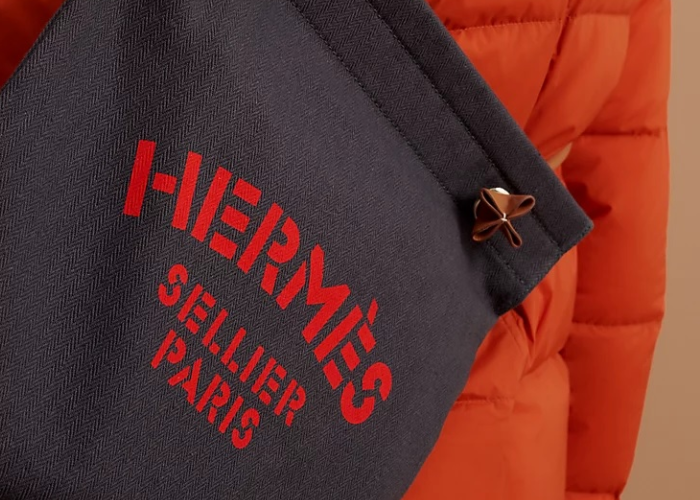 Frequently Asked Questions
In this section we answer your questions about Hermès' more accessible bags.
How much is the cheapest Hermès bag?
The most budget-friendly option in Hermès' line-up is the Aline Bag, priced at £860.
What is the price range for affordable Hermès bags?
While "affordable" is subjective, especially when discussing a luxury brand like Hermès, their more accessible bags range from approximately £860 (for the Aline Bag) to £2099 (for the Garden Party Tote Bag).
Are there any Hermès bags under £3,000?
Yes, several Hermès bags are priced under £3,000, including the Aline Bag, Evelyne 16 Amazone Bag, Herbag, and Picotin bag.
How do Hermès bags retain their value?
Hermès bags, especially iconic ones like the Birkin and Kelly, are renowned for their craftsmanship, quality, and exclusivity. This, combined with high demand in both primary and luxury resale markets, ensures that they retain, if not increase, in value over time.
Is the Evelyne bag cheaper than the Birkin?
Yes, the Evelyne bag, priced starting at £1540 for the Evelyne 16 Amazone variant, is significantly cheaper than the iconic Birkin which can start from £9,000 to much higher, depending on size, material, and rarity.
What materials are used in the more budget-friendly Hermès bags?
The more accessibly priced Hermès bags often feature a combination of canvas and leather. The canvas component can help in reducing the bag's overall cost while still maintaining Hermès' signature quality and style.
Can I purchase cheaper Hermès bags in the luxury resale market?
Absolutely! Platforms like Vestiaire Collective often feature pre-loved Hermès bags, which might be available at a reduced price compared to brand-new ones. However, it's crucial to ensure authenticity when buying from the resale market.
Are Hermès bags a good investment?
Historically, certain Hermès bags, particularly the Birkin and Kelly, have appreciated in value. Their high demand, limited supply, and brand reputation make them favourable assets in the luxury goods sector. However, like all investments, it's essential to do thorough research.