Cosmetips: A Beginner's Guide to Cosmetips Beauty Boxes
In the fast-paced world of beauty, keeping up with the latest trends and products can be quite a challenge. But don't worry, Cosmetips is here to help. It stands out as a reliable source of luxury, offering collections that are both high-end and on-trend.
In this article, we're going to tell you everything you need to know about Cosmetips.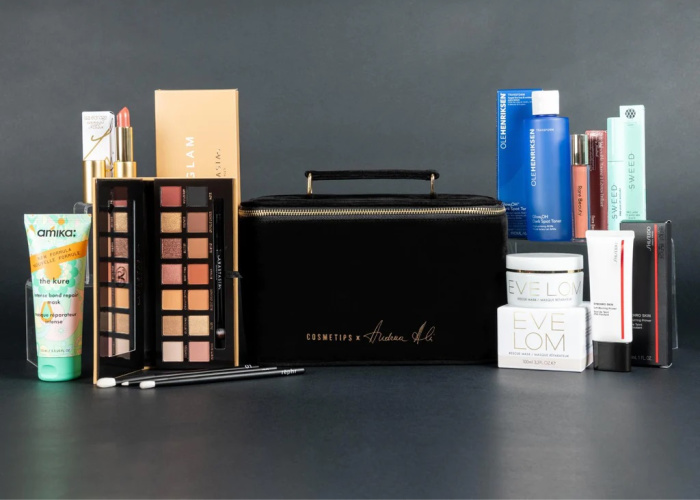 What is Cosmetips?
Cosmetips is far more than just a beauty box service; it's a luxurious journey that merges high-end beauty products with the insights of industry-leading beauty influencers. This unique approach sets the Cosmetips beauty box apart from other beauty subscription boxes available in the market.
Instead of random selections, Cosmetips tailors its boxes by collaborating with your favourite beauty influencers. This creates an exclusive, luxury experience that feels personal and bespoke.
Cosmetips operates on a straightforward premise – granting beauty enthusiasts access to premium, full-sized beauty products to explore and enjoy. Previous influencers who have curated boxes include Molly-Mae, Lydia Millen, Andreea Ali, Amelia Olivia, and Maura Higgins.
These influencers, with their fingers firmly on the pulse of the beauty industry, meticulously assemble a Cosmetips box that mirrors their style, favourite products, and the latest trends. Each Cosmetips box is a reflection of the influencer's personal taste, making it feel like receiving a beauty care package from your favourite influencer.
Take for instance, the Molly-Mae Cosmetips box. It was an embodiment of Molly-Mae's style and favourite beauty products, offering subscribers a chance to experience the same quality of products she loves and uses.
Read More: Ultimate Guide to the Best Beauty Subscription Boxes in the UK
How does Cosmetips Work?
The allure of Cosmetips lies in its elegant simplicity: it's not a run-of-the-mill service, nor a subscription service. Cosmetips is a unique brand that works hand-in-hand with influencers, brands, and beauty experts to craft each Cosmetips beauty box, ensuring that the selection reflects the latest trends and delivers the utmost value to you, the buyer.
The process is straightforward. Once a Cosmetips box is curated and ready, it's launched on the brand's official website. Each box is typically available for a limited period or until stocks last. To secure your box, all you have to do is visit the website, pick the influencer-curated box that piques your interest, and place your order. Once your order is placed, your luxury beauty box is shipped directly to your doorstep.
The influencer involvement in Cosmetips not only promises a selection of the finest beauty products but also offers a unique insight into what your favourite beauty gurus use and love. It's like getting an exclusive sneak peek into their personal vanity kit, with the added bonus of being able to try the products yourself.
Take for instance, the Molly-Mae Cosmetips box. This box was a true reflection of Molly-Mae's style and favourite beauty products, offering subscribers a chance to experience the same high-quality products she adores and uses. This is the magic of the Cosmetips Molly Mae box – it feels like receiving a beauty care package from your favourite influencer.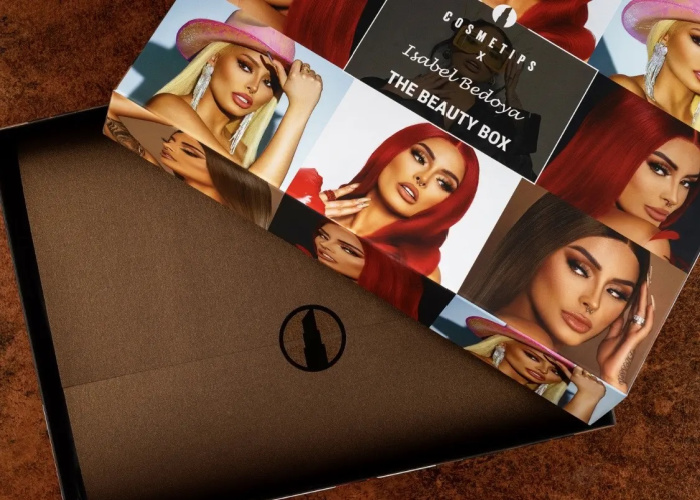 What Items are Included in a Cosmetips Beauty Box?
Cosmetips is a step above the rest when it comes to beauty boxes. Unlike other beauty boxes that only offer sample sizes, Cosmetips delivers full-sized, luxury beauty products in each Cosmetips beauty box. This means you get to enjoy every bit of the product, not just a fleeting sample.
Every Cosmetips box is a treasure trove of beauty must-haves, including skincare, makeup, haircare, and more. The boxes are curated by your favourite beauty influencers, ensuring you get top-rated items from respected beauty brands. Past boxes have featured products from Too Faced, NARS, Fenty Beauty, MAC, Ole Henrikson, Huda Beauty, and more.
Take the Molly-Mae Cosmetips box for instance. It was a perfect reflection of Molly-Mae's style and favourite beauty products, giving subscribers a chance to experience and enjoy the same top-quality products she loves.
All these amazing beauty products come in a beautifully designed box, delivered right to your doorstep. This adds an extra touch of luxury to the entire Cosmetips experience. It's not just a box, it's a celebration of beauty, a personal treat, and a journey of discovery all wrapped up in one elegant package.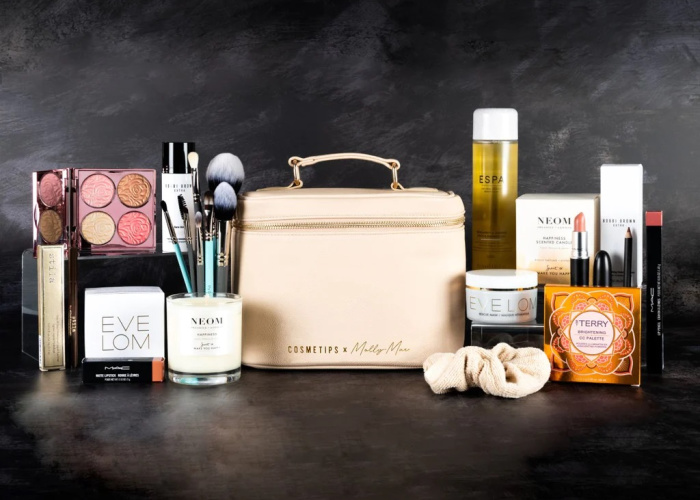 Is Cosmetips worth it?
When thinking about whether a Cosmetips box is worth it, you need to think about what you want from your beauty shopping. If you like luxury and knowing exactly what you're getting, then a Cosmetips box is a good choice.
The value is also a big plus. Each Cosmetips box is packed with full-sized, luxury beauty products. This lets you really get to know each product and see if it fits into your beauty routine. Plus, the total value of the products in the box is much more than the price of the box itself.
But, there's a small catch. If you love the surprise of a monthly box, Cosmetips might not be for you. The boxes aren't a monthly subscription and you know what's in them before you buy. Also, the time between new boxes can vary, which might not suit everyone.
On the other hand, knowing what you're getting means you're only buying products you're excited to try. And the wait between boxes can make each new box feel even more special. While surprise boxes are fun, knowing what you're buying is also nice. After all, beauty is personal, and what better way to treat yourself than with a beauty box you know you'll love?
So, if you love luxury, quality, and the idea of influencer-curated products, then a Cosmetips box could be just what you're looking for.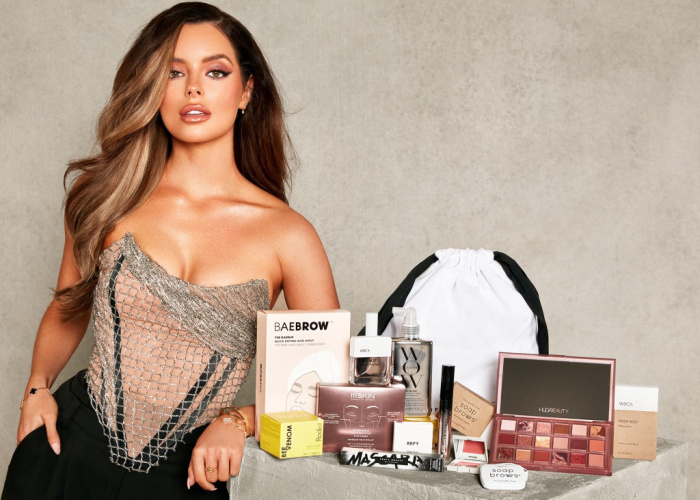 How Much is Cosmetips?
Cosmetips beauty boxes are a bit of a splurge, with prices starting around £100. But don't let that number scare you away! Each Cosmetips box is filled to the brim with full-sized, luxury beauty products that would cost between £300-£400 if bought separately. So, you're actually getting a fantastic deal!
Think of it like this: you're not just buying a box, you're investing in a collection of high-end products. For example, the Molly-Mae Cosmetips box was a treasure trove of Molly-Mae's favourite beauty products. Subscribers got to try the same top-notch items that Molly-Mae herself uses and loves.
So, while the upfront cost of a Cosmetips beauty box might seem high, the value you get is much greater. It's a smart way for any beauty lover to try out luxury products without paying luxury prices.
Is Cosmetips a subscription service?
No. Just like Charlotte Tilbury's Mystery Beauty Box, Cosmetips does not operate as a regular subscription service. Instead, they offer influencer-curated beauty boxes available for purchase at the time of launch.
It's more of an exclusive event rather than a recurring subscription, allowing beauty lovers to choose when and which boxes they want to invest in.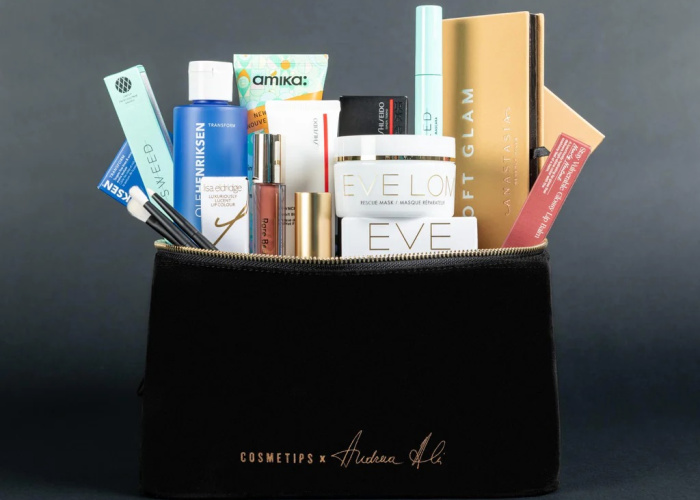 Final Thoughts
Cosmetips is a unique beauty brand that offers a fresh take on the beauty box concept. It stands out by bringing together luxury and the knowledge of top influencers to create exclusive collections of high-end beauty products.
Cosmetips may not be the choice for those who love a monthly surprise or regular deliveries, but it shines with its luxurious offerings and collaborations with influencers. What's more, you know exactly what you're getting in your Cosmetips beauty box.
If you appreciate quality, full-sized luxury products, and the excitement of getting the same beauty products that top influencers swear by, then Cosmetips could be a wonderful addition to your beauty routine. Just think about it: Cosmetips provides an exciting and glamorous way to invest in your self-care journey with its value-packed offerings.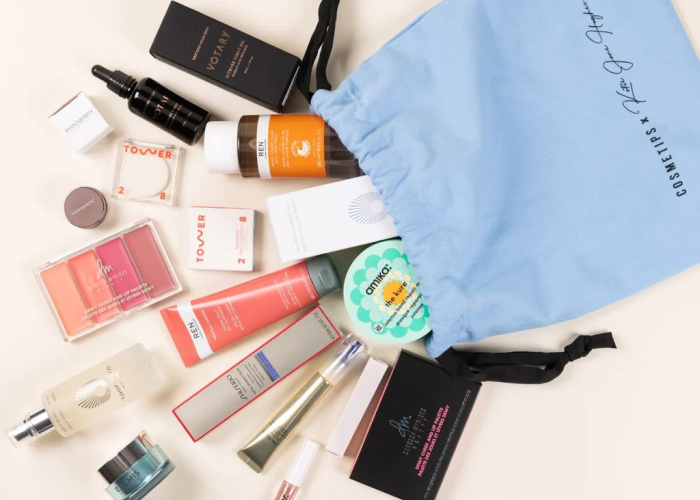 Frequently Asked Questions
In this section, we'll address some of the most frequently asked questions about Cosmetips.
Can I pick the beauty products in my Cosmetips box?
No, each Cosmetips box comes with pre-chosen items by an influencer. But don't worry, you'll know what's in the box before you buy it.
Can I return my Cosmetips beauty box if I don't like the products?
The return policy can vary, so it's best to check Cosmetips' website for the most accurate information.
Are the products in Cosmetips boxes cruelty-free?
This can change depending on the box. Be sure to check the details of each product before making a purchase.
How often does Cosmetips release a new box?
There's no fixed schedule for new Cosmetips boxes. They're released when a new influencer collaboration happens. So, stay tuned to their website or newsletter for updates.