Cult Beauty Edits: Why Cult Beauty Edit Boxes are Value for Money
For beauty lovers seeking an insider's peek into the latest and greatest, Cult Beauty Edits offer a coveted and curated array of must-haves.
From skincare saviours to the crème de la crème of cosmetics, these edits are packed with coveted products designed to upgrade your beauty regime.
But what are Cult Beauty Edits, and why are they worthy of your attention? Let's pull back the curtain and take a closer look.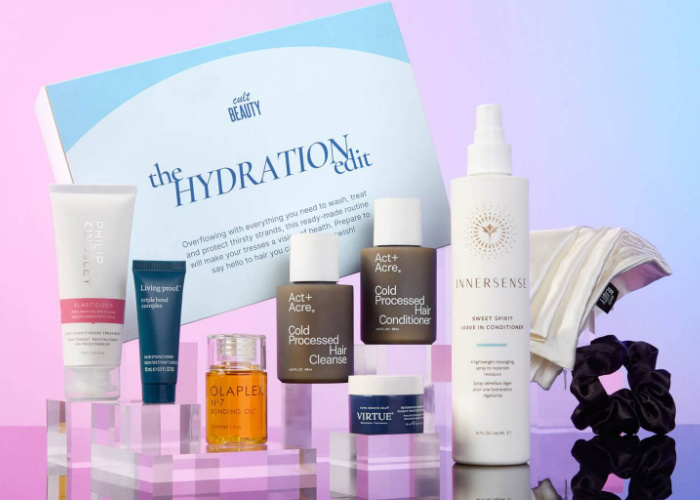 What is Cult Beauty?
Cult Beauty is a UK-based online retailer that stands as a go-to destination for beauty connoisseurs. Launched in 2008 by beauty enthusiasts Alexia Inge and Jessica DeLuca, the brand has built a reputation for being a beauty hall of fame.
It brings together an extensive array of products from established and emerging brands, all meticulously curated and backed by a 'Cult' stamp of approval.
Cult Beauty is more than just a retailer; it's a beauty epicentre, championing transparency, inclusivity, and innovation. From skincare and haircare to makeup and wellness products, the platform ensures every product is expert-approved before making it to their line-up. They deliver globally, making premium beauty accessible no matter where you are.
What are Cult Beauty Edits?
Imagine your dream beauty cabinet, meticulously curated by beauty experts, packed with a mix of holy grail products and exciting newcomers; that's what Cult Beauty Edits are.
These are limited edition, themed collections of beauty products, offered at a significantly reduced price compared to buying each product individually.
Each edit is thoughtfully curated, focusing on a particular beauty aspect, brand, or trend. For instance, there may be an edit focusing solely on skincare, one dedicated to vegan beauty, or an edit featuring a particular brand's best-sellers.
Cult Beauty Edits can range from small collections to massive hauls of products, and some edits include full-size products, while others might contain a mix of full-size and travel-size items.
What's consistent across all Cult Beauty Edits, though, is the fantastic value and the opportunity to discover and try an array of top-rated products.
One of the most appealing aspects of Cult Beauty Edits is the element of surprise; the exact contents of an edit are usually kept under wraps until the launch, adding an exciting layer of anticipation to the shopping experience.
However, rest assured that the value of the products included will always far exceed the price you pay for the edit. In essence, Cult Beauty Edits represent an exciting and economical way to expand your beauty collection and discover new favourites.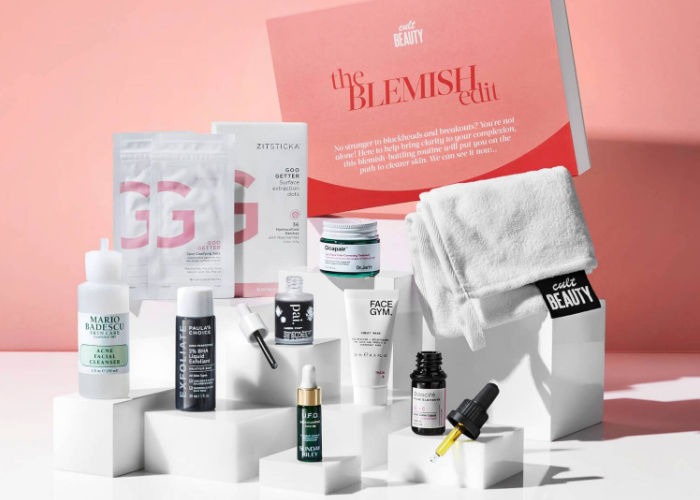 What Makes Cult Beauty Edits 'Cult'
Cult Beauty Edits are not just about providing a bundle of products; they're about offering an immersive beauty experience. There are several reasons why investing in a Cult Beauty Edit might be the beauty splurge you've been looking for:
Value for Money:
One of the main draws of the Cult Beauty Edits is the exceptional value for money; each edit is a curation of products that, when purchased individually, would cost significantly more than the edit's price. It's an opportunity to own premium and often high-end beauty products at a fraction of the cost.
Discovery and Experimentation:
Cult Beauty Edits are fantastic for trying new products, discovering new brands, and exploring different beauty trends. You might find a new holy-grail product, fall in love with an under-the-radar brand, or get ahead of the beauty curve with emerging trends.
If you're a beauty lover who loves exploration and experimentation, these edits are perfect for you.
Expertly Curated:
Every product in a Cult Beauty Edit has been carefully selected by beauty experts; this is not a random assortment of products, but a thoughtfully curated collection that often adheres to a specific theme or focus, such as 'wellness' or 'hydration'. The curation process ensures that each product complements the others and that the edit as a whole offers a comprehensive beauty solution.
Limited Edition and Exclusivity:
The fact that Cult Beauty Edits are limited edition adds a layer of exclusivity; once an edit sells out, it's usually gone for good, so snagging one feels like scoring a major beauty win. Plus, Cult Beauty often partners with beauty brands – such as their recent collaboration with Glow Recipe – for exclusive product launches within their edits, offering you the chance to get your hands on new releases before anyone else.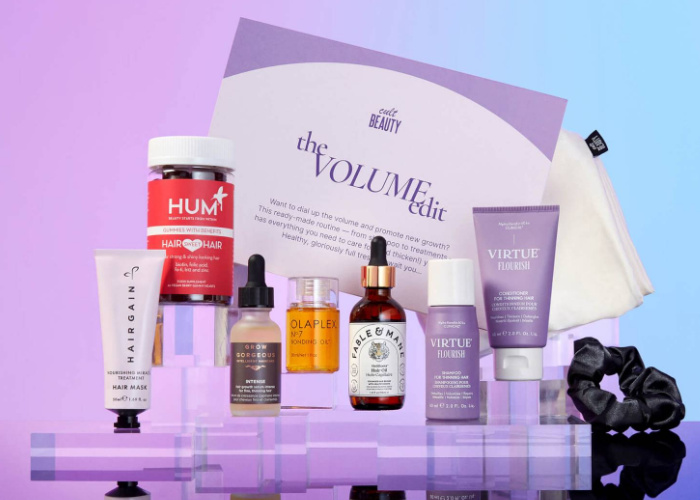 Where to Buy Cult Beauty Edits
Cult Beauty Edits are available exclusively through the Cult Beauty website, so it's worth signing up to the Cult Beauty newsletter or following them on social media to stay in the know about upcoming edits. These collections are highly anticipated and tend to sell out quickly, so staying connected ensures you're first in line when a new edit drops.
Delivery is available worldwide, with free shipping on orders over a certain value, making it easy and affordable for beauty lovers across the globe to get their hands on these covetable edits. Cult Beauty's customer service is also highly responsive, ensuring a smooth and enjoyable shopping experience.
Final Thoughts
Cult Beauty Edits are more than a beauty purchase; they are a beauty adventure. They invite you to step out of your comfort zone, experiment with new products, and enjoy the thrill of unboxing a curated collection of beauty treasures.
Not only are you getting an expertly curated collection of products, but you're also gaining fantastic value for your money. Add to this the excitement of limited edition exclusivity, and it's clear that Cult Beauty Edits offer a unique and rewarding beauty experience.
Whether you're a beauty novice looking to build your collection, a beauty junkie looking to discover new favourites, or you're simply looking for an efficient way to try out premium beauty products without breaking the bank, Cult Beauty Edits can be a great option.
Ultimately, the question of whether or not a Cult Beauty Edit is worth it depends on your beauty preferences and priorities. But if you appreciate high-quality, expert-approved beauty products, and the idea of a surprise, curated selection excites you, then a Cult Beauty Edit could be a great investment.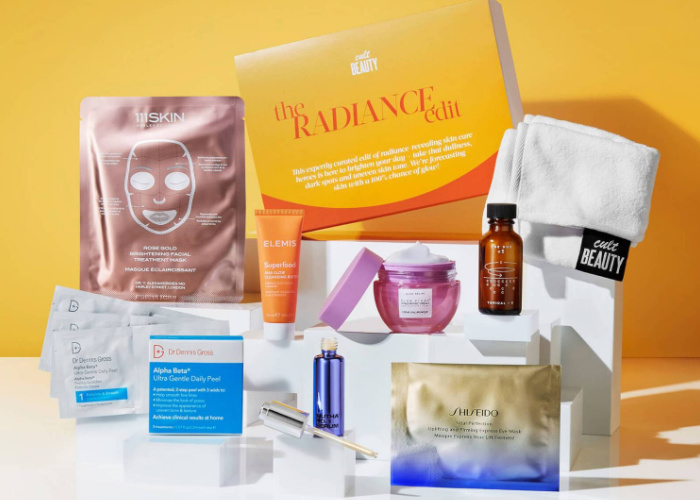 Frequently Asked Questions
In this section we answer your questions about Cult Beauty Edit Boxes.
What are the Cult Beauty Edits?
The Cult Beauty Edits are limited edition, curated beauty boxes from Cult Beauty. Each edit, whether it's the Balance Edit or the Glow Edit, offers an array of products expertly chosen for specific skin needs or trends. The hyaluronic acid rich products might be found in the Hydration Edit, and the Instant Detox Mask could be featured in another specific edit.
How often does Cult Beauty introduce new Cult Beauty Edits?
Cult Beauty frequently releases new launches for their edits. For example, in September, they might introduce the Jordan Samuel Skin focused edit, which includes a cleansing balm suitable for all skin types.
Are all products in the edits full-sized?
No, the products in the edits can be a mix of full size and travel size items. However, there might be exclusive edits where all products are cultured full size.
How can I view and purchase these edits?
To view and purchase the Cult Beauty Edits, you can visit Cult Beauty's website where links to each edit, from the Balance Edit to the Size C Tetra Luxe edition, are provided. It's worth the time to check out the variety they offer.
What makes these edits unique from other beauty boxes?
Cult Beauty Edits stand out because of the high-value brands they feature, like Allies and Murad, and their dedication to letting consumers discover new favourites. The Size Biome edition, for instance, might let you unlock and dive inside the world of biome-centric skincare.
Are there any exclusive products in these edits?
Yes, often Cult Beauty collaborates with brands to offer exclusive product launches within their edits. This means that products, such as a special performance cream or cleansing balm by Jordan Samuel Skin, might first be available inside a Cult Beauty Edit before anywhere else.
How can I choose the right edit for me?
When deciding which Cult Beauty Edit is worth investing in, consider your skin care needs and interests. If you want a burst of hydration, the Hydration Edit might be for you. For those looking for equilibrium in their skincare, the Balance Edit is a great choice. Remember, each edit allows you to discover and delve deep inside the world of premium beauty.