When is the NEXT Sale? Dates, Tips & Insider Secrets for 2023
Every fashion and home décor lover eagerly awaits the annual NEXT sales, where incredible bargains take centre stage.
Based in Enderby, England, NEXT has solidified its reputation as a leading footwear, clothing, and home goods retailer.
From the latest in fashion trends to the most stylish home furnishings, the NEXT Sale is the place to be if you're looking for top-quality items at slashed prices.
Want insider tips and predicted dates for the upcoming sales? Read on.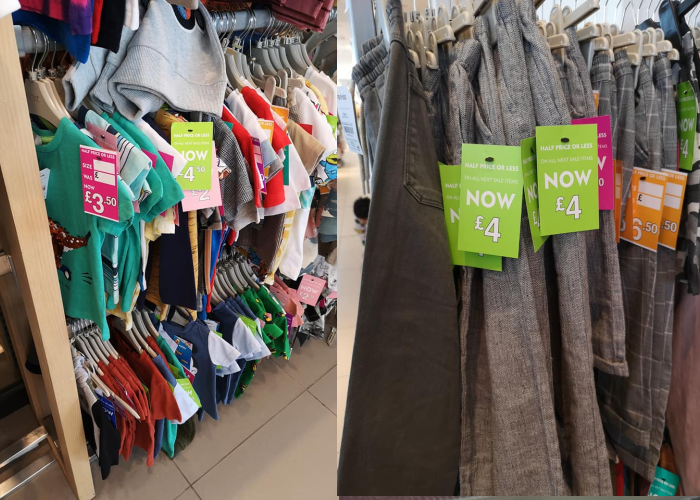 Predicted Sale Dates for 2023
Every year, Next punctuates each season with mega sales events. Savvy shoppers mark their calendars well in advance for these major events.
Next Winter Sale 2023:
The Winter Sale, tentatively set for December 2023, is the crown jewel of Next's sale events.
Celebrate the festive season by getting your hands on winter essentials and stylish holiday gifts at a fraction of their regular price.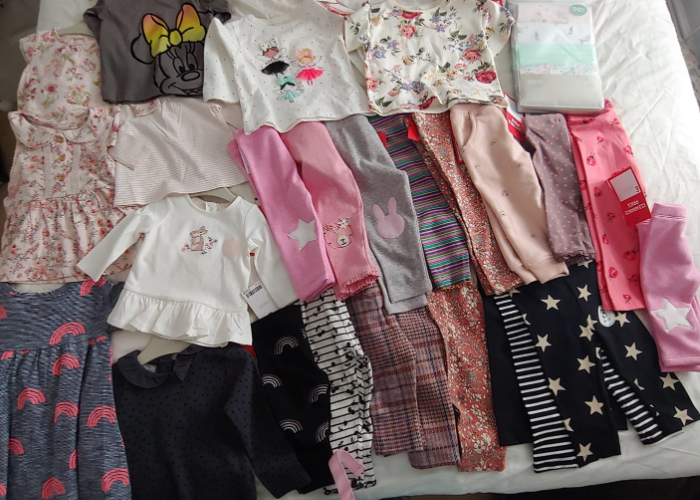 Items You Can't Miss in the NEXT Sale
The NEXT Sale offers a diverse array of products, with some categories always making a splash:
Fashion:
From Menswear to Womenswear and even Kids' clothing including baby items, the sales present an opportunity to revamp your wardrobe.
Notable brands such as Missguided and Lipsy also feature their collections at amazing discounts.
Home and Furniture:
For those looking to spruce up their living spaces, eye-catching deals on furniture, duvet covers, pillow sets, TV stands, and more await.
Beauty and More:
Skincare lovers can rejoice as beauty tools and skincare products are frequently featured. From creams to makeup kits, it's a beauty lover's paradise.
Uncover Sale Secrets: How to Know an Item is on Sale
NEXT has an in-house method that makes the shopping experience seamless for both their staff and eager shoppers.
Read More: Ultimate Guide to the Best Beauty Subscription Boxes in the UK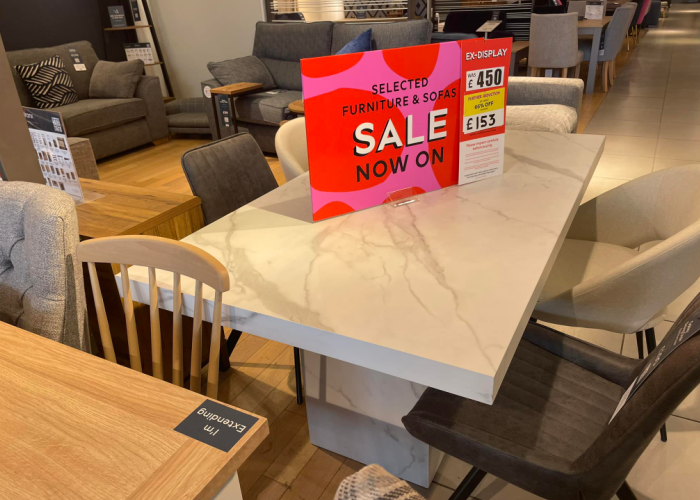 The Markings Trick:
Days before the NEXT Sale kicks off, employees often mark discounted items. Keep an eye out for tags with a series of letters and numbers pencilled in, like R8 or GH16.
The numbers typically denote the discounted price. By scouting your local NEXT store a day or so before the official sale date, you can strategise and curate your shopping list ahead of time.
Online Shopping Strategy:
For the digital savvy, another trick lies in the realm of online shopping.
Set up an account in advance. A day or so before the sale, add items to your cart but refrain from checking out. On the dawn of the sale, at 8am, simply proceed to checkout.
Your cart will reflect the discounted prices, ensuring you secure your items before they sell out.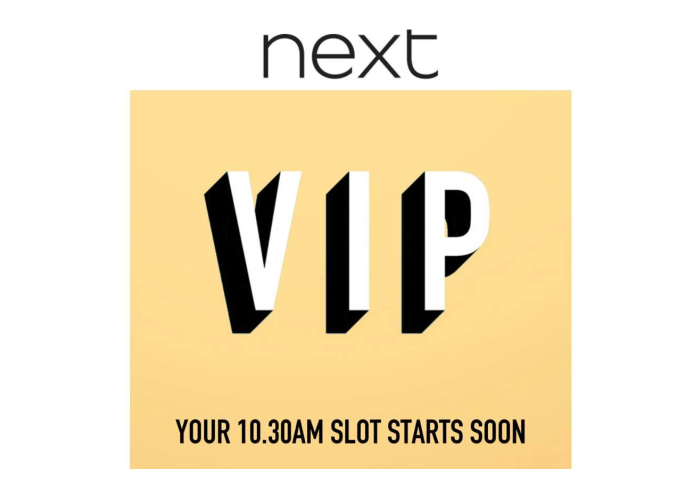 The Next Sale VIP Slot
NEXT offers a unique shopping experience for its most loyal customers through the Next Sale VIP Slot.
What is the Next Sale VIP Slot?
The VIP Slot is an exclusive window where selected NEXT lovers get a sneak peek into the sale before it's open to the broader public.
If you meet certain criteria, NEXT graces your inbox with a coveted 'Next Sale Preview' link. Some lucky customers have even found they can log into the site and book a slot without the formal email invite.
However, these slots are scarce and operate on a first-come, first-served basis. So, act swiftly!
How to Secure Your VIP Slot
To be in the running for a VIP Slot, you'll need a NextPay credit account and a history of recent purchases.
Ensure you have an updated email address and order at least one item from the ongoing season's collection. Register for sales emails, have a copy of the Next directory, and maintain a credit of £250 on your NextPay account.
Furthermore, keep a healthy return ratio, as returning more than two-thirds of your orders might jeopardize your eligibility.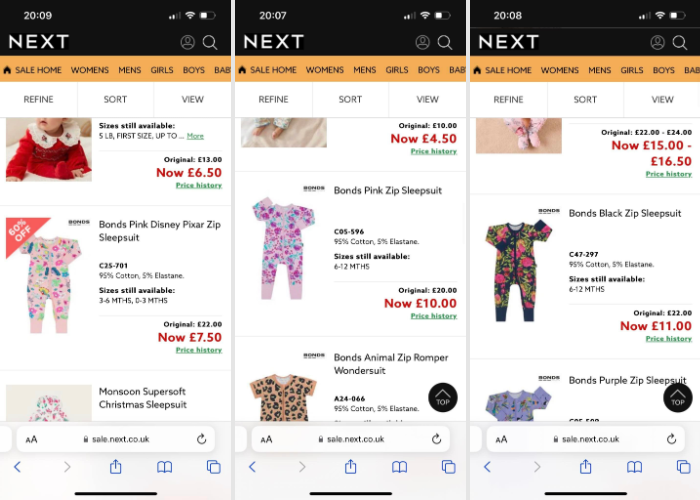 Navigating the Online Sale Experience
While the in-store rush offers an adrenaline-packed shopping experience, the online sale caters to those who prefer to shop from the comfort of their homes.
When Does the Online Sale Start?
Typically, the NEXT Sale online mirrors the in-store sale timings.
Expect at least 50% off on a plethora of items including men's, women's, and children's clothing. VIP members have an added advantage, accessing the sale ahead of the official start date.
Remember to log in 3 to 4 days before the sale begins, ideally by 9 am, to secure your items.
Delivery Expectations:
Due to the overwhelming number of orders during the sale, expect a slight delay in deliveries. While NEXT usually prides itself on swift deliveries, your coveted items might take up to 21 days to reach your doorstep during the sale period.
Returns and Refunds:
Sometimes, a purchase might not meet your expectations. NEXT understands and has a straightforward return policy.
Return Policies:
If your items are unworn and in their original condition, returning them is a breeze. However, for online purchases, ensure you follow the stipulated steps using the returns note in your package.
Note that NEXT doesn't offer free returns, so you'll bear the postage cost. For refunds, patience is key; it might take up to 28 days for the amount to reflect in your account.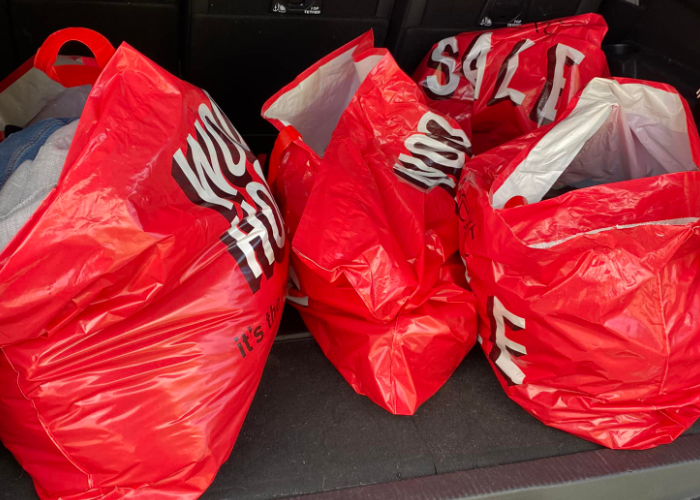 Pro Tips for the Ultimate NEXT Sale Experience
Maximise your shopping spree with these pro tips:
Be Prepared:
Research, plan, and then execute. Scour your local store or the online platform a day or two before the sale, familiarise yourself with the layouts, and even make a list of desired items.
The Early Bird Gets the Worm:
Whether it's securing a VIP Slot or being at the store entrance at dawn, ensure you're ahead of the crowd to grab the best deals.
Explore Lesser-Known Stores:
Smaller NEXT outlets might offer a more relaxed shopping experience compared to the flagship stores. Plus, you might find items that sold out quickly in larger stores.
Final Thoughts
The NEXT Sale is an exhilarating event for every fashion and home décor lover.
Equip yourself with these tips and insights, and you'll be well on your way to a fulfilling shopping experience.
Sign up for notifications, keep an eye out for those VIP slots, and most importantly, enjoy the hunt for those perfect items!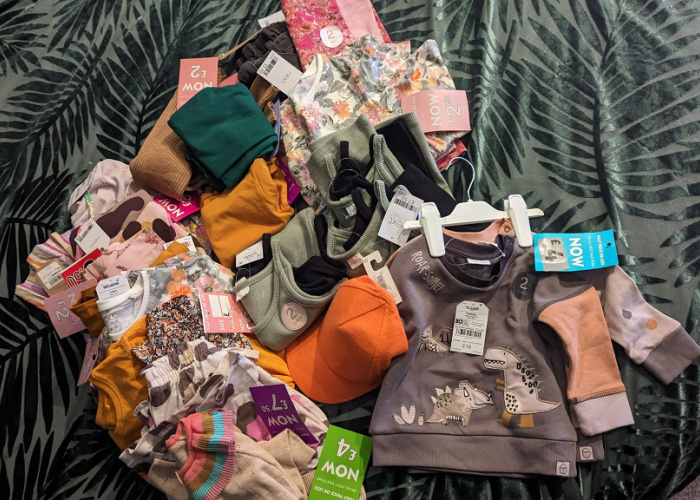 Frequently Asked Questions
In this section we answer your questions about the Next Clearance Sale and getting a Next VIP Slot.
What is the NEXT Sale?
The NEXT Sale is a biannual event where the retail chain NEXT offers significant discounts on various items, including men's, women's, and children's clothing, as well as home decor.
How often does the NEXT Sale take place?
The NEXT Sale typically happens twice a year, aligning with the summer and winter seasons. It is one of the most anticipated sales events in the UK retail calendar.
How can I identify items that will be on sale?
A few days before the NEXT Sale starts, employees may mark items that will be discounted. Shoppers should look for tags with letters and numbers, such as R8 or GH16. These numbers might indicate the new discounted price of the item.
How to get a NEXT Sale VIP Slot?
The NEXT Sale VIP Slot is an exclusive shopping window for select loyal customers. To secure a slot, a customer usually needs a NextPay credit account, recent purchase history, a copy of the Next directory, and other criteria. If eligible, they might receive an email invite to book their VIP Slot, granting them early access to the sale.
When does the online NEXT Sale begin?
The online NEXT Sale usually starts around the same time as the in-store sale. VIP members, however, get early access to the sale before the official start date.
Can I return items purchased during the NEXT Sale?
Yes, items purchased during the NEXT Sale can be returned, provided they are unworn and in their original condition. However, for online returns, ensure you follow the steps provided in the package's returns note.
How long does delivery take during the NEXT Sale?
Due to the high volume of orders during the sale, deliveries may experience some delays. Though NEXT typically offers fast delivery, orders placed during the sale could take up to 21 days to arrive.
What are some pro tips for shopping during the NEXT Sale?
To maximise your shopping experience, be prepared by scouting your desired items a day or two in advance. Arriving early, either online or in-store, will give you a better chance at snagging popular items.