How to Make Money Selling Clothes on Vinted 
Looking to sell or buy second-hand clothes? Vinted is the go-to app in the UK. With more people aiming to shop sustainably, Vinted is becoming popular.
This guide will give you all the tips to make selling on Vinted easy and successful.
Let's get started!
What is Vinted?
Vinted is a digital platform tailored for those aiming to sell clothes online, especially second-hand clothes and footwear. Alongside clothing, Vinted allows users to list kids toys, books, and other household items.
With a growing emphasis on sustainability and economical shopping, Vinted has become a go-to platform for many to sell and purchase items.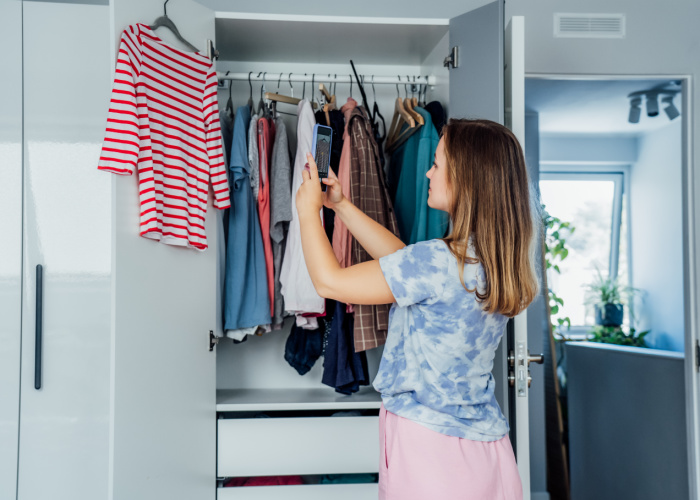 Setting Up Your Vinted Account
So you want to get started? here's how…
Downloading & Setting Up Vinted:
Begin by downloading the Vinted application from your app store. After confirming your email, you'll have complete access to the platform's features.
Before listing clothes or kids clothing, ensure your profile is set up correctly.
Crafting a Buyer-Friendly Profile:
Navigate to 'Profile' at the bottom-right corner. After selecting 'Settings', opt for 'Profile Details'.
Here, you can introduce a profile picture and a short description. Rather than focusing on personal details, provide insight into what potential buyers can expect from your shop.
A sample description might be: "Clearing out a variety of clothes. Dispatches made every weekday before 11am".
Payment Settings:
For smooth buying and selling transactions on Vinted, go to 'Profile' > 'Settings' > 'Payments' and input your bank details.
This ensures any purchases you make are covered, and when you sell clothes, the payments are directly sent to your bank account.
Postage Options:
To get started on the right foot, configure your postage choices by heading to 'Profile' > 'Settings' > 'Postage'.
If you're conveniently located near carriers like Yodel or Royal Mail, mark these as your selected shipping options. The app offers tools to find the nearest drop-off points for ease.
Bundle Discounts:
For sellers with an extensive range of clothing items, it might be beneficial to offer bundle discounts.
These can be set via 'Profile' > 'Bundle Discounts'. Offering deals, such as 10% off when purchasing three items, can entice buyers to select more from your shop.
Now, with everything set up, you're prepared to maximise your selling experience on Vinted in the UK.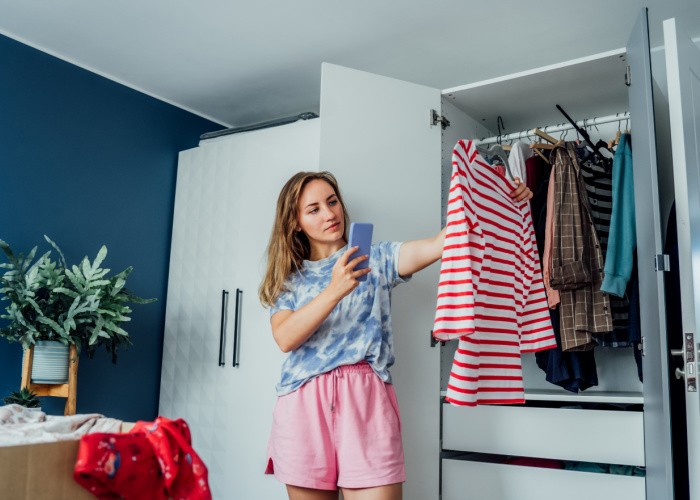 Selling Essentials on Vinted
Once you've got your profile in tip-top shape, it's time to dive into the listing process.
With Vinted's intuitive platform, your journey from photographing to listing can be accomplished swiftly.
Capture the Perfect Photos:
Quality photos are the backbone of successful sales on Vinted. Ensure ample natural light to accentuate your item's features.
For clothing, a neutral white door backdrop works wonders. For other items, a white floor or backdrop helps the item pop.
Aim to include a full view, and additional snaps that spotlight unique aspects, like zippers, patterns, or detailing.
How to List Items on Vinted
Hit 'Sell' on the app's bottom centre.
Add your photos (up to 20 permitted).
Craft a compelling title, weaving in attributes like colour, style, and brand.
Give a detailed description, mentioning unique features or flaws.
Confirm category, brand, size, and condition, suggested by Vinted or adjusted by you.
Pick 1-2 predominant colours.
Determine your item's price, considering Vinted's insights on similar listings.
Choose the appropriate parcel size.
Finally, tap 'Upload', and voilà, your item's live!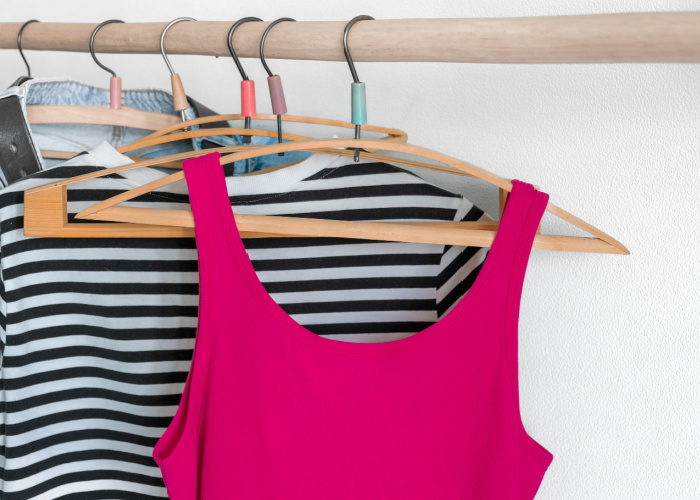 How to Send items you Sell on Vinted
Upon an item's sale, you'll get a notification. Remember to dispatch within 5 days of payment.
Access 'Get Shipping Label' from the sale message.
Print it at home or get a digital label to print later.
Attach your return address to the parcel, a handy fallback.
Drop off the parcel and retain the delivery confirmation slip until you're paid.
Sending and Receiving Offers on Vinted
One of the engaging features on Vinted is the ability to send and receive offers. This not only encourages quicker sales but also fosters direct communication with potential buyers.
When you notice someone has favourited your item, consider sending them a special offer. This can be a slight price reduction which may entice them to make the purchase.
On the flip side, when you receive an offer, keep an open mind. Even if the initial offer seems lower than what you expected, you can always use the counter-offer function to negotiate.
Remember, the key is to reply quickly and maintain a courteous tone, even if you decide to decline the offer.
Requesting Feedback on Vinted
Every positive review on your profile enhances your reputation, assuring new buyers of your authenticity and reliability. But how do you increase the chances of receiving feedback?
A simple yet effective way is to send a friendly message post-sale, gently asking your buyer to share their experience. Adding a personal touch, like including a handwritten 'thank you' note inside your package, can also serve as a gentle nudge for them to leave a review.
If you ever encounter negative feedback, approach it with professionalism. Address the buyer's concerns and use the feedback as an avenue for improvement.
Remember, maintaining a positive seller reputation can lead to repeat buyers and more sales in the long run.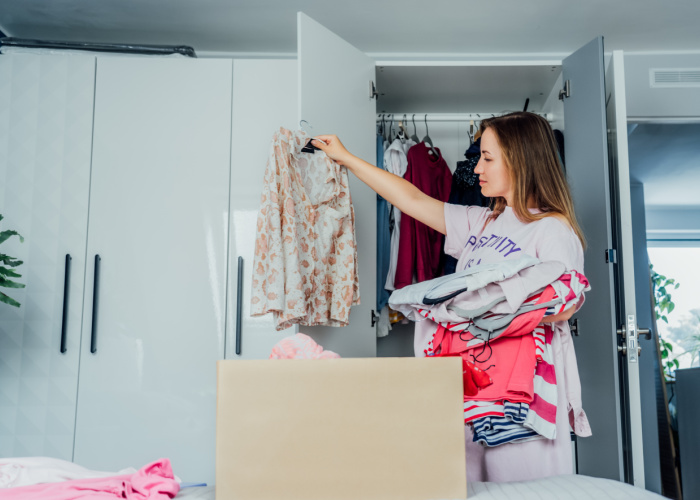 Tips for Selling on Vinted
Take Quality Photos: Use natural light and clear backgrounds to make your items stand out.
Don't Price Too High: Set competitive prices by checking similar listings, but allow some room for negotiation.
Stay Active: Reply promptly to messages and offers to show buyers you're attentive.
List Regularly: Add new items often to maintain an active profile and attract more visitors.
Be Honest: Clearly mention any flaws or defects to maintain trust and avoid potential returns.
Bundle Up: Offer discounts for buyers who purchase multiple items from you.
Research: Stay updated with current fashion trends to know what's in demand.
Use Vinted Features: Familiarise yourself with Vinted's promotional tools to boost your listings' visibility.
Seek Feedback: Encourage satisfied buyers to leave positive reviews, and always give feedback in return.
Pack Smart: Ensure items are neatly packaged. Consider adding a small thank-you note for a personal touch.
Final Thoughts
Navigating Vinted might seem daunting at first, but with the right techniques, it's straightforward. Quality photos, good listings, and engaging with buyers are key.
As you get familiar with the platform, selling becomes smoother. Remember, consistency and honesty make a difference.
Frequently Asked Questions
In this section we answer your questions about selling clothes online with Vinted.
How do I start selling items on Vinted?
Begin by setting up a profile. Then, list your items with clear photos and detailed descriptions to attract potential buyers.
What items can I sell on Vinted to make money?
While Vinted is primarily known for clothing and shoes, you can also list kids toys, books, homeware items, and more.
How do I price my items to maximise profits on Vinted?
Research prices of similar items on Vinted, consider the condition of your item, and set a competitive yet fair price. Remember, you can adjust prices based on demand.
Are there seller fees on Vinted that might affect my earnings?
No, listing items on Vinted is free. The buyer covers the service fee, allowing sellers to get the full selling price.
How can I enhance my sales and earn more on Vinted?
Ensure high-quality photos, offer honest and detailed descriptions, and engage with potential buyers through offers on favourited items.
When and how will I get paid for my sold items on Vinted?
After the buyer receives and confirms satisfaction with the item, your payment transitions from 'pending' to 'available'. You can then request a withdrawal to your bank account.
Can I negotiate prices with potential buyers on Vinted?
Yes, both sellers and buyers have the flexibility to send and counter offers until an agreeable price is reached.
What shipping method should I use for sold items on Vinted?
It's recommended to use Vinted's provided shipping labels for convenience and security. Always remember to include a return address on your parcels.
My item has many favourites but hasn't sold on Vinted. What can I do?
Consider adjusting the price, updating photos, or refining the item's description. Reducing the price sends a notification to all who've favourited the item, potentially sparking a sale.
What strategies can help me get repeat buyers and consistent earnings on Vinted?
Prompt item delivery, transparent communication with buyers, and maintaining listing quality are key. Positive feedback and repeat buyers can significantly boost your Vinted sales.