All the Products in the New Barbie x Lush Collab
Lush has created an exclusive collaboration, combining the playful world of Barbie with the brand's own luxurious and eco-conscious ethos.
This limited edition collection invites fans of all ages to explore a range of beautiful bath and body products inspired by the iconic Barbie style.
Step into this world of beauty and nostalgia, and allow Lush to take you on a journey to pamper your body.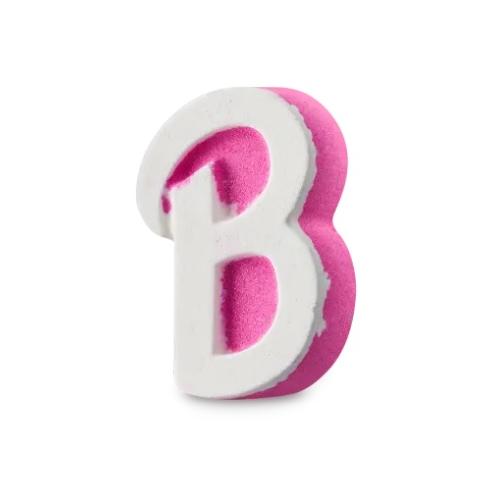 Barbie Bath Bomb (£6):
Experience the magic of Barbie in your own home with the Barbie Bath Bomb. Shaped like the iconic 'B' logo, this bath bomb offers more than just relaxation.
Drop it into the bath and watch as it fizzes into a lush pink wonder, immersing you in the quintessential Barbie world.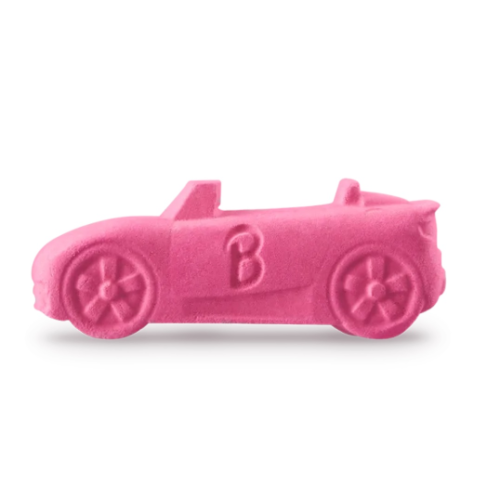 Barbie Bubble Bar (£7):
Take a ride with Barbie with the Barbie Bubble Bar. This bath accessory is shaped like Barbie's stylish car, inviting you to a playful and neon pink adventure.
Let the fruity scent of almond essential oils, cherry, and sweet wild orange fill the room. As the bubbles multiply, they create a feeling of comfort and relaxation, symbolizing Barbie's signature style.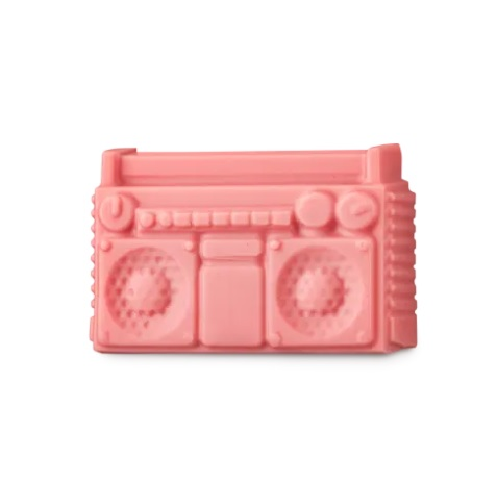 Barbie Boombox Soap (£6):
Turn your bath time into a party with the Barbie Boombox Soap. This soap embodies a groove that resonates with both nostalgia and the lush sensation of being pampered.
Infused with the mouth-watering rhubarb custard scent and Fair Trade organic cocoa butter, it leaves the skin feeling soft and sweet. It's more than just a soap; it's a fashion statement, a lush treat for the skin.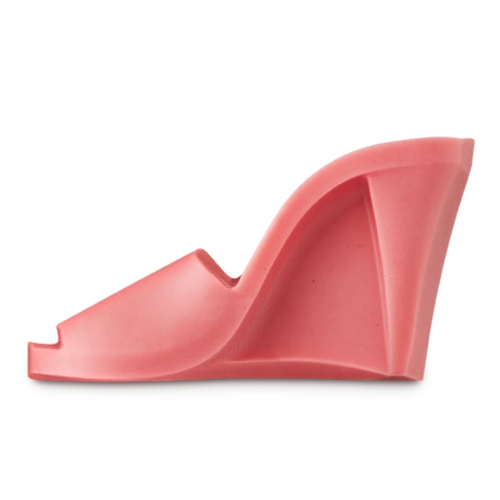 Barbie Heel Soap (£6):
Celebrate fashion and elegance with the Barbie Heel Soap. Inspired by the iconic image of Robbie's heels, this soap is a beautiful pink fashion statement.
Immerse yourself in the yummy rhubarb custard scent while Fair Trade organic cocoa butter moisturises your skin, leaving it feeling soft and luscious.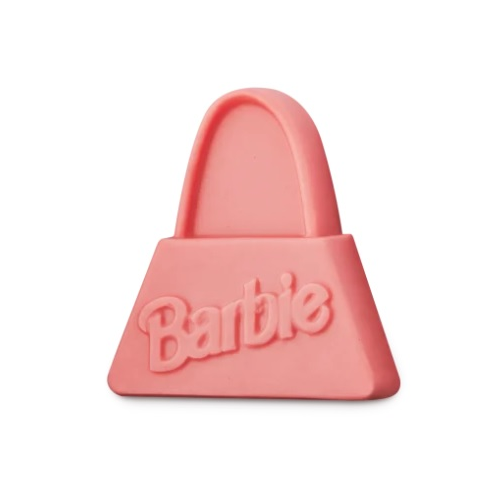 Barbie Handbag Soap (£6):
Embrace timeless charm with the Barbie Handbag Soap. This soap not only mirrors the classic style of Barbie but offers an exquisite bathing experience.
Featuring Lush's palm-free base, a rhubarb and custard scent, and moisturising Fair Trade organic cocoa butter, this soap is crafted with love and luxury in mind.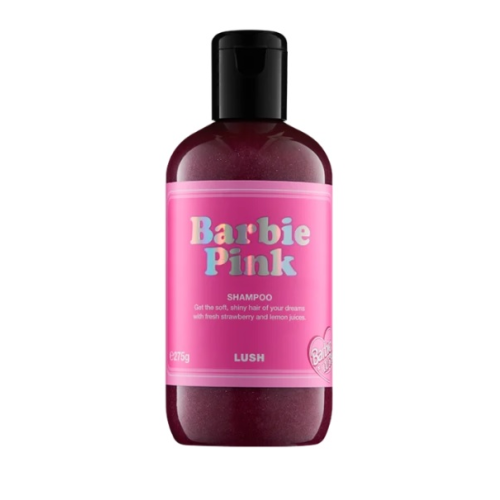 Barbie™ Pink Shampoo (from £9.00):
Elevate your haircare routine with the Barbie™ Pink Shampoo. This isn't just any shampoo; it's a luxurious infusion of marshmallow root, fresh strawberry, and lemon juices, designed to make your hair shine with brilliance.
As you lather up, allow the shampoo to take you back to the colourful and vibrant Barbie world. However, a word of caution from Lush: for those with dry, bleached, or very fair hair, there's a playful chance that your locks might take on a hint of Barbie pink. Embrace it, and make a statement.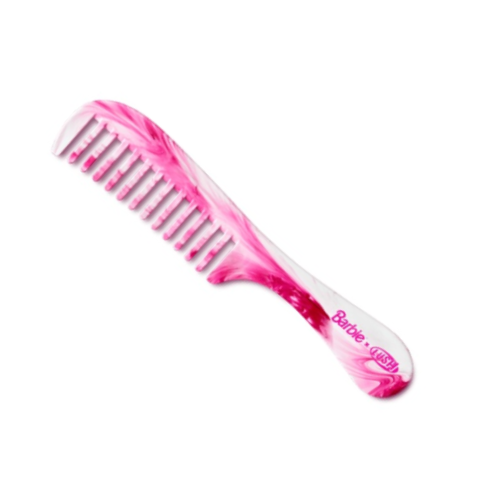 Barbie Comb (£12):
Detangle and style with the Barbie Comb, a beautiful ode to the iconic Barbie aesthetic. Crafted with recycled plastic, it's not just about beauty, but sustainability too.
Whether you're preparing for a day out or a night in, this comb is your go-to accessory. It's gentle on the hair and tough on tangles, ensuring every strand is in place.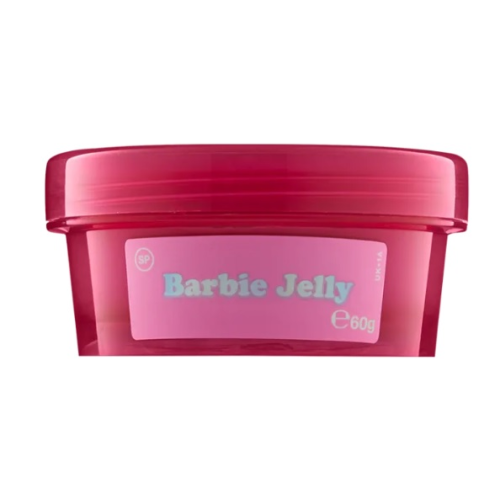 Barbie Jelly Mask (£10):
Refresh and rejuvenate with the Barbie Jelly Mask. This mask is more than skincare; it's a spa experience, promising moments of relaxation and self-pampering.
Pinch a piece and create a paste, then smooth over your skin. It's a hands-on experience that encourages you to engage, to feel, and to immerse in the mask's benefits.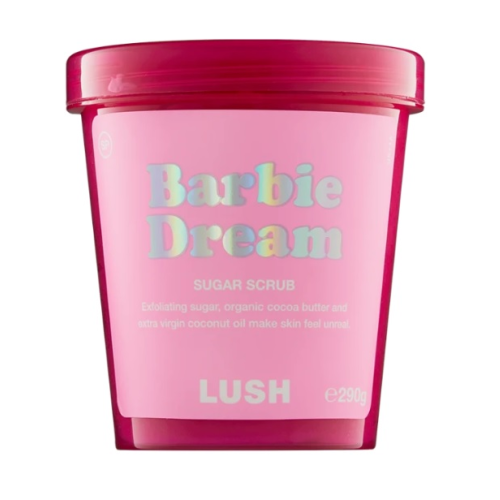 Barbie™ Dream Sugar Scrub (from £9.00):
Exfoliation meets the world of Barbie with the Barbie™ Dream Sugar Scrub. Swirls of sugar, moisturising butters, and brightening citrus oils come together to make skin feel unreal.
As you massage the scrub onto your skin, each grain of sugar works to remove dead cells, revealing brighter, softer, and more radiant skin underneath.
Barbie Body Balm (from £8.50):
Sparkle and shine with the heart-shaped Barbie Body Balm. Made with organic butters, hydrating oils, and a chocolatey-scented ruby cocoa liquor, this balm promises to be the treat your skin has been waiting for.
Glitter infusions ensure that as you moisturize, you also shimmer, turning every day into a Barbie day.
Barbie Perfume (£35):
Last but certainly not least, drench yourself in the allure of Barbie with the exclusive Barbie Perfume. Priced as the collection's crown jewel, it's a fragrance that captures the very essence of Barbie.
Lush likens its scent to the beloved 'Snow Fairy' fragrance, combining sweet pink scents with cherry notes, almond essential oil, tonic, and sweet wild orange.
Conclusion
This lush collection, and let every product remind you of the magical world of Barbie. Each crafted with love, care, and an essence that's truly Barbie. Celebrate yourself, your memories, and the promise of beautiful moments ahead with Lush.
Read More: The Top Vegan Subscription Boxes in the UK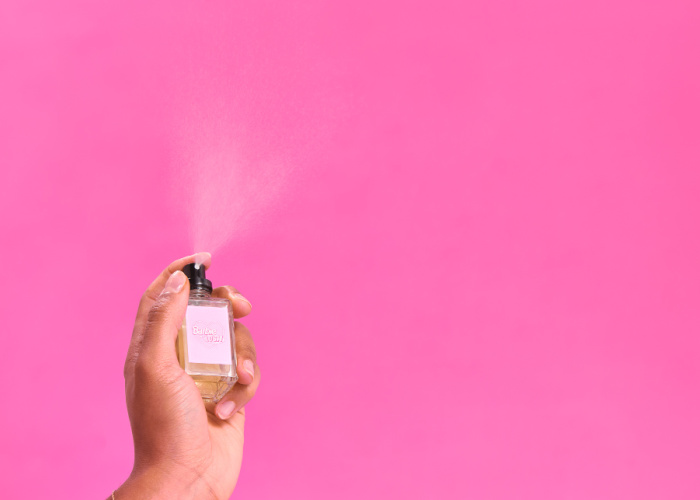 Frequently Asked Questions
In this section we answer the most common questions about the Barbie x Lush Collab.
What inspired Lush's collaboration with Barbie?
The collaboration was primarily influenced by Barbie's iconic stature, her significant role in pop culture, and the success of the recent film.
Is the Lush Barbie™ Pink Shampoo suitable for all hair types?
Yes, the Barbie™ Pink Shampoo is formulated to be fitting for a variety of hair types. However, if you have dry, bleached, or very fair hair, there's a possibility that the shampoo might tint your hair pink.
Are the Lush Barbie collection products vegan and cruelty-free?
All Lush products, including the Barbie collection, are handmade, cruelty-free, and eco-friendly in their packaging.
How should I apply the Lush Barbie Jelly Mask for best results?
For optimal application, take a small amount of the Barbie Jelly Mask, work it into a paste between your hands, and then spread it evenly over your skin.
Does the Lush Barbie Body Balm transfer glitter to clothes or other surfaces?
The Barbie Body Balm has been crafted to absorb effectively into the skin, imparting hydration and a subtle shimmer. While it contains glitter elements, it's meant to adhere well to the skin. However, occasional transfer is plausible with most glitter-infused products.
Are there any limited-time products in the Lush Barbie collection?
Yes, the entire Lush Barbie collection is a limited edition.
Can I purchase the entire Lush Barbie collection as a bundled set?
Currently, the Barbie collection products are sold individually.
Can I buy the Lush Barbie collection products online?
Certainly! The Lush Barbie collection is accessible both in Lush stores and on the official Lush website.