All the Kylie Skin Products you can buy in the UK from ASOS
Kylie Jenner, the youngest of the Kardashian-Jenner clan and a beauty mogul in her own right, is extending the reach of her skincare empire, Kylie Skin, to UK shores. Hooray!
So, as the UK beauty community readies itself to welcome this new player into the market, we're going to take a look into the brand's backstory, its offerings, and address the question that's on everyone's lips:
Is Kylie Skin genuinely worth the hype? Let's take a look.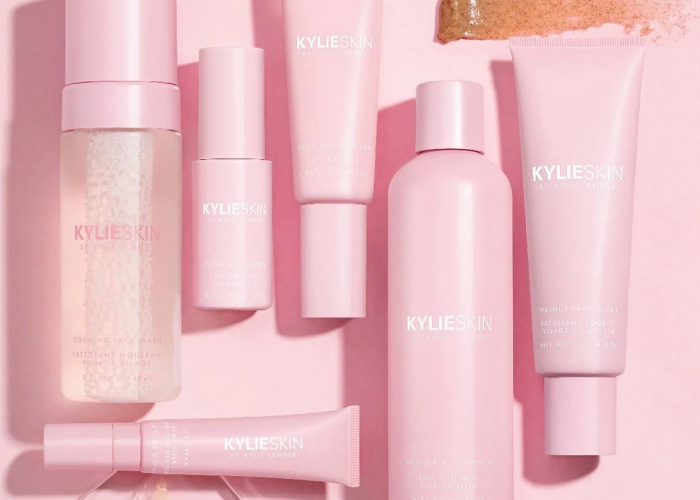 Introducing Kylie Skin
It would be an understatement to describe Kylie Jenner as simply 'influential'. With a meteoric rise from reality TV star to billionaire businesswoman, Kylie has firmly stamped her mark on the beauty industry. After the roaring success of Kylie Cosmetics, renowned for its lip kits, Kylie ventured into skincare in May 2019, launching Kylie Skin.
The brand emphasises a cruelty-free, vegan, gluten-free, paraben, and sulphate-free ethos. Kylie herself professes that the products are a culmination of her personal skincare journey, promising simplicity, efficacy, and luxury in each offering. True to form, the brand boasts minimalist pastel pink packaging, designed to look equally at home on a teenager's dressing table or in a chic city apartment.
What sets Kylie Skin apart, beyond its celebrity association, is its dedication to a holistic skincare routine. Products range from face washes to moisturisers, eye creams, and even sunscreen, capturing the essence of a comprehensive skincare regime. Kylie champions the notion that everyone deserves to experience luxurious skincare, ensuring that while the products exude premium quality, they remain accessible in terms of price.
However, with celebrity brands, there often lies a dichotomy. While the allure of star power can be tempting, the true measure of a skincare product's worth lies in its formulations, results, and compatibility with diverse skin types.
Kylie Skin at ASOS
The UK's high streets and digital storefronts are saturated with beauty outlets, yet, amongst them, ASOS stands tall, heralded not just for its fashion but also for its rapidly expanding beauty section.
A one-stop-shop for style-conscious consumers, ASOS has evolved into a beauty haven that brings together niche brands and established giants under one virtual roof. It's here that Kylie Skin has chosen to anchor its UK presence.
This collaboration seems almost serendipitous; ASOS's commitment to providing a diverse range of brands aligns seamlessly with Kylie Skin's aim to reach as many fans as possible. Furthermore, ASOS's established logistics network ensures that consumers across the UK can experience swift deliveries and hassle-free returns, further elevating the shopping experience.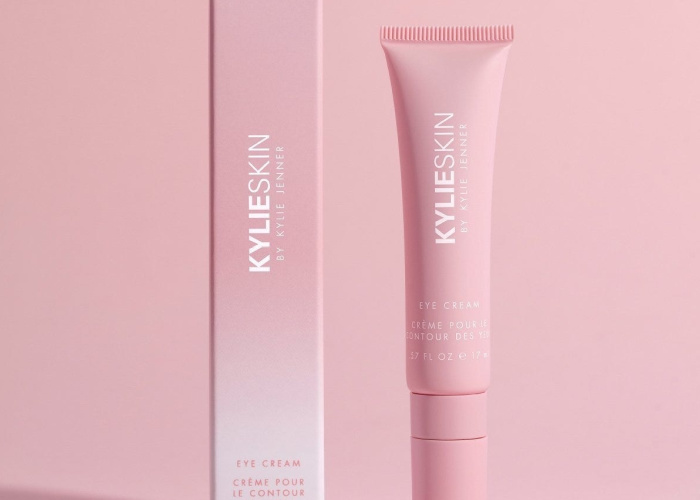 Is Kylie Skin worth the money?
Kylie Skin's entrance into the UK market, facilitated by its partnership with ASOS, certainly comes with a splash of glamour and a generous dose of anticipation. But as with all beauty brands, especially those with celebrity ties, a pivotal question emerges: Is the product genuinely worth its price tag, or is it merely riding on the coattails of its famous founder?
Formulation and Ingredients:
Central to the value proposition of any skincare brand is the quality of its formulations. Kylie Skin emphasises its cruelty-free, vegan, and sulphate-free ingredients, which positions it well in a market that is increasingly conscious about ethically-produced beauty products.
Ingredients like kiwi seed oil, vitamin C, and hyaluronic acid featured in the range are well-regarded in the skincare world for their benefits.
However, it's also worth noting that some products have sparked debate. The Walnut Face Scrub, for instance, drew attention for containing crushed walnut shells, a physical exfoliant that critics argue can be abrasive to the skin. While many users rave about its refreshing results, others advise caution, particularly for those with sensitive skin.
Packaging and Experience:
Beyond the product itself, the experience of using Kylie Skin plays a role in its value proposition. The brand's minimalistic pink packaging oozes luxury and would not be out of place on any high-end beauty counter. There's an undeniable allure in holding a product that feels premium, and Kylie Skin scores high in this department.
Performance and Results:
Reviews of Kylie Skin, as with any beauty brand, are mixed. Many users laud the products for their effectiveness, highlighting the Vanilla Milk Toner and Vitamin C Serum as standout performers. They talk about improved hydration, brighter skin, and the luxe feel of the products.
On the other hand, some critics argue that while the products are decent, they aren't ground-breaking. The brand, they suggest, doesn't necessarily offer anything that isn't already available in the market, often at a lower price point.
Value for Money:
When assessing value, it's not just about the financial cost but the overall experience and results. For Kylie Skin fans, the brand offers an entry into the world of celebrity skincare, and many are willing to pay a premium for that experience. For others, the decision is more pragmatic, centred on ingredient lists and product performance.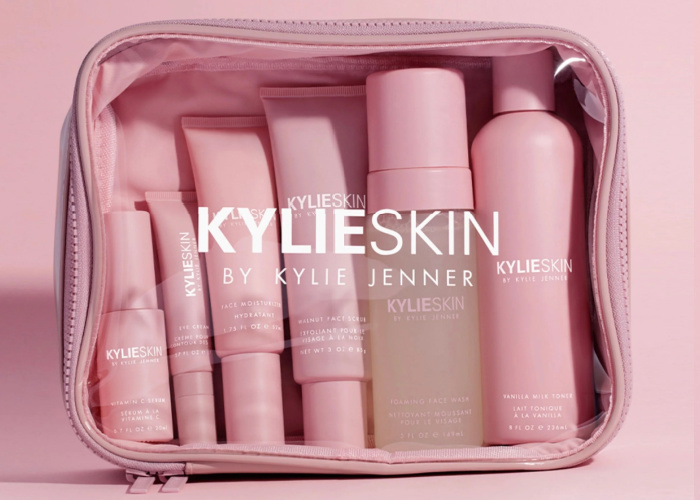 Best Products from the Kylie Skin range
So, what should you check out? Kylie Skin offers a vast array of products designed to cater to diverse skincare needs, and given the brand's expansive range and the buzz surrounding each launch, it's helpful to highlight some of the standout products that have garnered significant attention:
Foaming Face Wash:
A gentle, sulphate-free cleanser, this product promises to remove makeup, dirt, and oil without stripping the skin of its natural moisture. Infused with kiwi seed oil, which is rich in Vitamin C and E, it aims to keep the skin feeling bright and hydrated. Its soft, foamy consistency has become a hit among users, making it a staple in many skincare routines.
Vitamin C Serum:
Vitamin C is renowned in the skincare world for its brightening properties, and Kylie Skin's iteration is no exception. This lightweight serum aims to improve the appearance of skin tone, texture, and elasticity. Packed with antioxidants, it offers a protective barrier against environmental aggressors.
Vanilla Milk Toner:
Going beyond the conventional role of a toner, this product boasts ingredients like avocado oil, apricot kernel oil, and apple fruit extract. It promises not only to soothe and balance but also to hydrate and brighten. The subtle vanilla scent adds a sensory delight, making the skincare routine feel all the more luxurious.
Hydrating Face Mask:
Designed for deep hydration, this face mask contains hyaluronic acid, a star ingredient known for its moisture-retaining properties. Additionally, the inclusion of niacinamide aims to reduce the appearance of pores and even out skin tone. It's a treat for the skin, especially during colder months or after exposure to drying elements.
Coconut Body Lotion:
Expanding beyond facial skincare, Kylie Skin's Coconut Body Lotion has also garnered praise. Infused with coconut oil, shea butter, and Indian ginseng extract, it aims to soothe and moisturise, leaving the skin feeling soft and supple. The tropical coconut scent is an added bonus, enveloping users in a sensory escape.
Eye Cream:
Tackling concerns like puffiness, dark circles, and fine lines, this eye cream features a blend of caffeine, green tea, and pomegranate extracts. Its unique applicator allows for gentle application, ensuring the delicate under-eye area is treated with care.
While these products stand out, it's worth noting that individual experiences vary. The brand's comprehensive range means there's something for everyone, and it's essential to choose products tailored to specific skin concerns.
Final Thoughts
Ultimately, Kylie Skin has certainly carved a niche for itself; its combination of luxury, effective formulations, and the star power of Kylie Jenner has seen it rise meteorically in popularity, and as the range continues to expand, we're sure you'll be able to find a new pretty-in-pink skincare routine staple.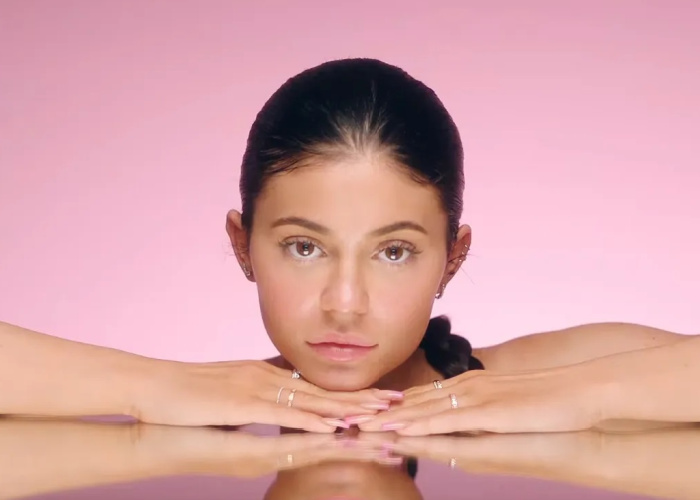 Frequently Asked Questions
In this section we answer your questions about Kylie Skin UK.
Where can I shop for Kylie Skin products in the UK?
Kylie Skin has anchored its UK presence through ASOS. You can explore and purchase the entire range on the ASOS website.
Are Kylie Skin products vegan and cruelty-free?
Absolutely! The brand is known for its vegan and cruelty-free ethos.
What's the recommended routine for using the products?
Kylie Skin offers a holistic approach to skincare. Starting with a face wash to remove dirt and makeup, followed by a toner, and then their moisturizers and serums. They provide a comprehensive routine that caters to various skin needs.
I've heard about the Walnut Face Scrub. Is it suitable for all skin types?
The scrub, due to its crushed walnut shell ingredient, might not be suitable for everyone, especially those with sensitive skin.
Does Kylie Skin have a product that addresses puffiness under the eyes?
Absolutely! Kylie Skin's Eye Cream is formulated to combat puffiness, dark circles, and other concerns. It boasts a blend of ingredients like caffeine, green tea, and pomegranate extracts.
Is there a product in the range that helps remove makeup?
Yes, the Foaming Face Wash in their range is designed to effectively remove dirt and makeup without stripping the skin's natural oils.
Does Kylie Skin offer toner in their product range?
Yes, their Vanilla Milk Toner is a part of the Kylie Skin range available in the UK. This toner doesn't just balance but also hydrates and brightens the face.
How often is the range updated with new products?
The brand often expands its range, with new product releases and updates every few months. It's best to keep an eye on their official site or ASOS for the latest additions.
What's the best seller from the Kylie Skin range?
While the brand offers a diverse range of products, best-sellers often vary based on personal preferences and skin needs. However, the Foaming Face Wash and Vitamin C Serum have been particularly popular.