The Ultimate Guide To Selling Feet Pics Online in 2024
In a world where the internet offers a plethora of opportunities to make a little extra cash, the demand for niche photography, such as feet pics, has surged.
From stock photo websites to footwear brands, and from beauty agencies to quirky internet marketers, there is an unexpected yet substantial market for foot pictures.
Imagine getting filthy rich by simply uploading photos regularly from the comfort of your home! The digital age allows for such intriguing methods to supplement your income, and selling feet pics online stands out as a unique way to pad your wallet.
Dive into this ultimate guide, and you'll find everything you need to kickstart your journey in selling feet pictures online.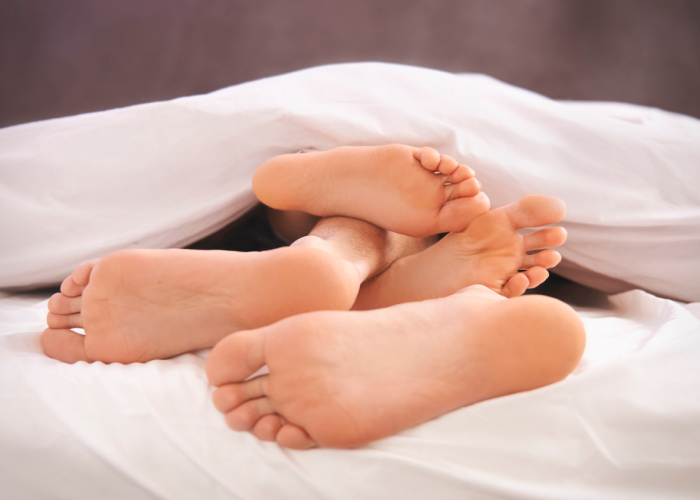 Who Buys Feet Pictures?
"Who buys feet pics?" – This query pops up frequently. While some answers might seem obvious, the broad spectrum of potential buyers may surprise you. Here's a brief look:
Stock photo sites looking to diversify their collections.
Pedicure businesses and websites offering foot care tips.
Jewellery merchants keen to sell foot jewellery.
Shoe brands showcasing their latest designs.
Modelling agencies scouting for foot models.
Your safety and privacy should always be the primary concern when selling feet pics online.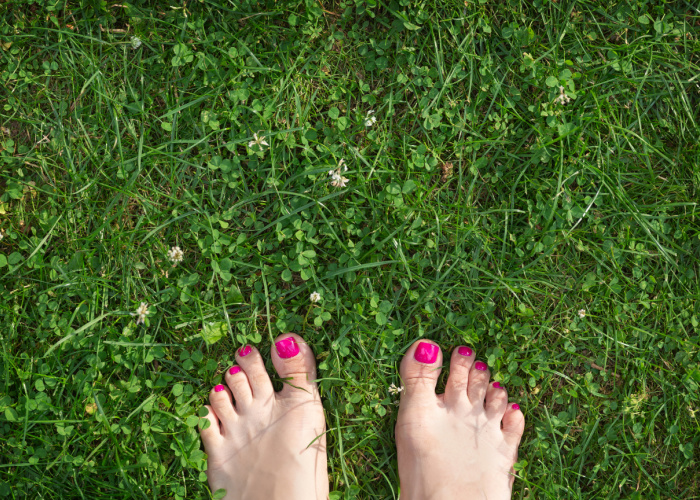 Where You Can Sell Your Foot Pictures
Numerous websites cater to selling feet pictures online, with varying levels of accessibility and requirements.
These are our top picks:
1. FeetFinder
Feet Finder stands out as one of the largest and safest hubs for selling feet pictures online. Notably, they facilitate free registration. The beauty of Feet Finder is that it allows users to sell feet pics anonymously.
Safety is prioritised here. Before you start selling foot photos, you're required to provide a valid photo ID for verification. There's a modest $3.99 monthly or $14.99 annual seller fee on FeetFinder.
Intriguingly, this site adds a unique touch by automatically blurring your feet pics, giving potential buyers a teaser before they purchase.
Be aware that transaction fees are pegged at 20% for Feet Finder. They also provide an affiliate programme, enabling users to refer friends and earn a decent 10% from every sale their referred friend makes.
Step-by-step instructions for selling foot photos on Feet Finder:
Register a user account.
Incorporate vital keywords in your bio to enhance your profile's searchability for potential buyers.
Secure approval from Feet Finder for your account.
Pay the stipulated seller's commission.
Showcase videos or pictures of your feet.
Select your preferred payment method.
Once the buyer finalises the payment, the seller receives their dues.
To further guide you, consider watching a video from FeetFinder; it offers valuable insights on selling feet pics without falling prey to scams.
2. Feetify
Feetify, distinguished for its photo-centric approach, operates on a membership model. Opting for a premium membership at $49 (payable in crypto) ensures you retain every penny from sales on the platform. This direct line of communication with the customer through private chat enhances transparency.
Using Feetify to sell feet pics:
Commence by opening a free account.
Introduce your feet photos.
Stay active and consistently update your feet pictures online.
Upgrade to a premium subscription.
Engage with potential customers.
Always confirm payment before sending your feet photos.
3. Feetpics
Aiming to sell high quality photos of feet? Feetpics should be high on your list. This platform empowers sellers to craft a page, market it effectively, receive payments, and even gain access to both photography and foot care tips.
It's an all-encompassing platform. The only cost involved is a one-off $5 registration fee. However, profile promotion on the site comes with an additional charge.
How does Feetpics work?
Initiate by opening a fresh account.
Design your expert seller's page.
Detail your feet and introduce pictures or videos.
Enhance your portfolio with multiple listings of your foot photos.
Buyers connect with you through a contact form or chat feature.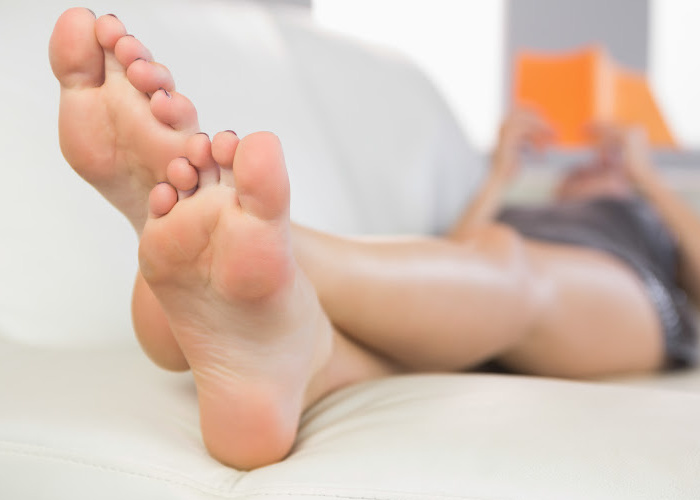 4. OnlyFans
Popularly known for other content, OnlyFans is also an avenue to sell foot images. It requires account creation, apt promotion, and image uploads. Because subscribers need to pay to access your content, creating a buzz around your foot images can be lucrative. Notably, OnlyFans takes a 20% cut from subscriber earnings.
Though primarily known for adult content, its surge in popularity has seen diverse professionals like singers, trainers, and photographers leverage it as an income stream.
How to make money on OnlyFans:
Craft a profile while choosing to remain anonymous.
Await account verification, typically between 1 to 3 days.
Start uploading your feet pictures.
Engage in promoting your feet online.
Conclude sales and earn!
5. Dollar Feet
Dollar Feet sets itself apart from other feet pics online platforms like Feetfinder. Before you can dive into selling feet pictures, they'll require a sample video and a filled-out model registration form.
For a 10-minute video that they approve of, you earn $10. However, there's a catch: they expect the videos to showcase your face and potentially your entire body.
Please note that this platform operates outside of America, and while many vouch for its authenticity, we advise proceeding with caution.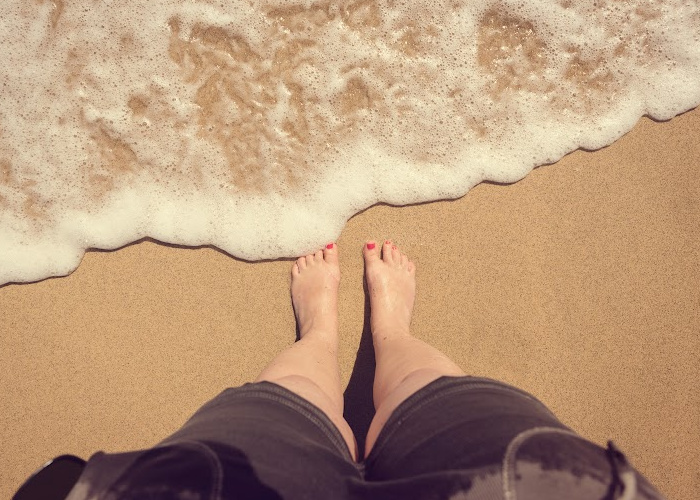 6. A Personal Website
Have you considered showcasing your feet pictures on your website? This means you wouldn't be splitting your earnings with other platforms.
A quick way to start selling foot pictures would be via Shopify. Still, it's essential to weigh the pros and cons, as managing a site demands effort and resources. Use the platform to share foot care tips, perhaps even featuring pictures of your feet as visual aids.
Furthermore, think about branching out into affiliate marketing, focusing on foot care items, foot jewellery, or even courses guiding others on selling feet pics.
7. Whisper
Whisper, an anonymous social media platform available for both iOS and Android, boasts a whopping 200 million users worldwide.
The drawback? Payments have to be made outside the app. Often, Whisper acts as a gateway, directing potential buyers to more transaction-friendly platforms.
How to use Whisper for feet pics online:
Install and log into the Whisper app.
Use images and text to promote your feet photos.
Engage with potential customers in the comments.
Share your payment info or a direct link to your platform.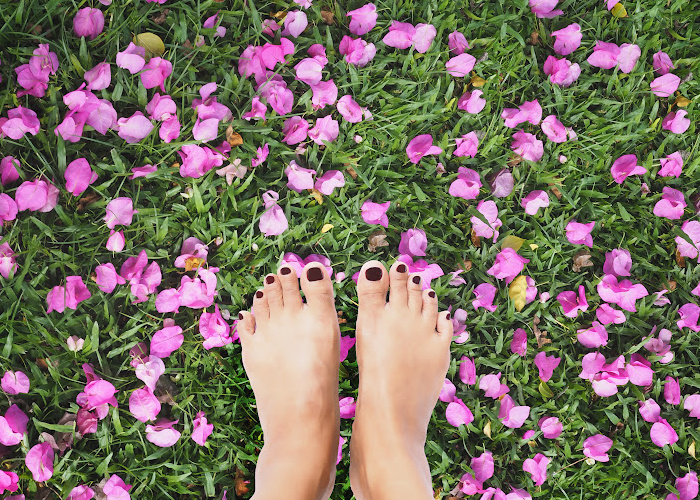 8. Foap
While Foap isn't specifically for feet pics, it's a hub for photographers. This platform not only allows you to upload but also showcases your work, exposing it to potential buyers.
They also run "photo missions" with cash prizes for the best snaps.
9. Wikifeet
Wikifeet specialises in celebrity foot pictures, but it also provides a platform for you to sell while ensuring your privacy. They have forums to help promote your photos, with occasional features like "foot of the week".
10. Etsy
Etsy, a growing online marketplace, isn't just for handcrafted items. If you're uncomfortable selling feet pictures on social media platforms, consider Etsy.
Here, foot photos and even foot jewellery like toe rings can find a home. Some innovative sellers even utilise their own feet for product promotions.
Steps to sell feet pictures online on Etsy:
Set up an Etsy account.
List foot images with watermarks.
Craft compelling descriptions.
Set a competitive price.
Start selling and reaping the rewards.
12. Reddit
Reddit is not just a platform for discussions but also a lucrative market for selling feet pics online. Take, for instance, the r/feetpics subreddit, which boasts more than 500,000 subscribers.
That's a vast pool of potential customers ready to buy feet pics.
Selling your feet pics on Reddit:
Begin by signing up on Reddit.
Dive into relevant Reddit communities like r/feet, r/feetfindercom, r/feetpics, and r/VerifiedFeet.
Be an active member, not just a seller. Engage in meaningful discussions. Pose and respond to queries.
Promote your foot images by sharing links when appropriate.
Prioritise safety. Ensure you sell feet pics through verified platforms to ensure transactions are secure. Always be conscious of the commission and other fees wherever you sell your feet pics.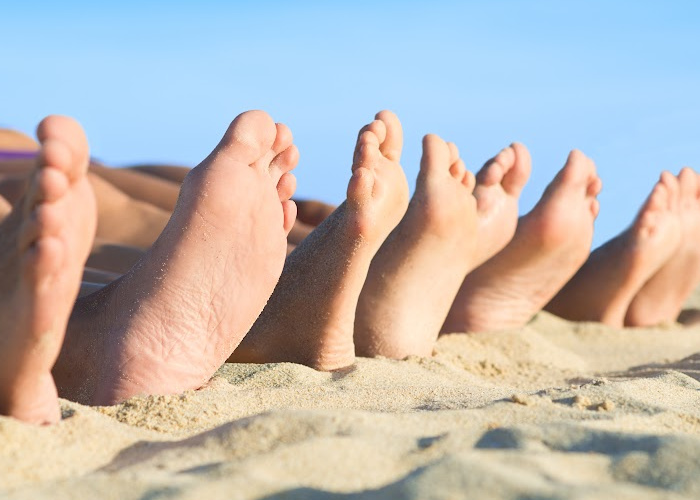 What kind of feet pics sell?
The market for feet pics is diverse. What sells is often dependent on the tastes of feet lovers. However, there are some general guidelines:
Well-groomed Feet: Always present your feet in their best light. This means regular foot care, polished toenails, and moisturised skin.
High-Quality Images: Buyers are more inclined to buy feet pics that are clear and in high resolution. Ensure your photos are well-lit to accentuate the details.
Different Poses and Settings: Offer variety. This can range from beach scenes, different footwear choices, to more artistic foot poses.
Custom Requests: Cater to buyers who have specific wishes, whether it's a nail colour preference, foot jewellery like anklets, or a certain type of shoe.
It's paramount to remember your comfort and safety when selling feet pics. Only venture into what you're comfortable with.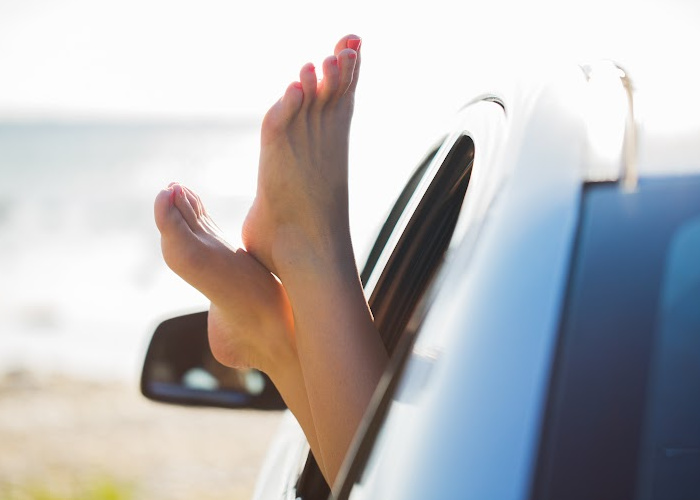 Types of Foot Poses
Embarking on selling feet pictures, it's essential to grasp the variety of foot poses potential buyers might request. While some buyers lean towards unedited, natural foot photos, others have specific pose preferences. These tailored shots often fetch a higher price.
Innovation is key. Use varied angles and techniques to showcase your feet in diverse settings. Whether it's bare feet, feet in cosy socks, or feet gracefully placed in stiletto heels, each image can add value to your portfolio.
For new inspiration, peruse magazines and social media posts. They can be a treasure trove of ideas for poses and styles. Here are some popular foot poses to consider and boost your sales:
The tops of the feet:
Capturing the tops of your feet is one of the most straightforward poses. While seated or standing, simply angle your camera towards your feet.
For a close-up shot, ensure you get as near to the foot as possible. Before taking the photo, pay attention to your nails as they'll likely be the focal point, especially if you are showcasing foot jewellery like toe rings.
Toes spread:
Among feet pics, images of spread toes are especially sought after. For this pose, spread your toes wide and capture the image either from a top or bottom perspective. Such photos can cater specifically to feet enthusiasts who appreciate the nuances of feet poses.
Ankle:
When focusing on the ankle, aim to position your foot in a way that prominently displays your foot arch. A more pronounced arch often garners more attention and can attract a wider range of potential buyers.
Foot soles:
Snapping photos of the soles of your feet is a classic and popular choice. To capture this pose, extend your legs and direct your camera's focus to the bottom of your feet.
Such images especially appeal to those interested in the contours and texture of foot soles.
High heels:
Diversity is crucial when selling foot photos, and not all images need to showcase bare feet. Get creative and don a pair of your favourite high heels for the shot.
The combination of foot poses in stylish footwear can often fetch a higher price.
Dirty feet:
Close-up shots of dirty feet have a particular niche market. They offer authenticity and can be in high demand among certain feet lovers.
Pool Feet:
There's something undeniably attractive about feet pictures taken by the pool. The combination of water, sun, and well-pedicured feet can be enticing for potential customers.
Feet Selfies:
The convenience of feet selfies cannot be overstated. With a dash of creativity and the right angle, you can create stunning foot images that can be uploaded to feet finder sites or social media platforms for sale.
Running Feet:
Embracing the active lifestyle vibe can resonate with many. As people have a fondness for outdoor activities, capturing your feet in motion – whether it's running on a trail or simply jogging on a treadmill – can be a refreshing addition to your portfolio.
Remember, there's an audience out there who would love to buy feet pics directly that showcase a blend of activity and beauty.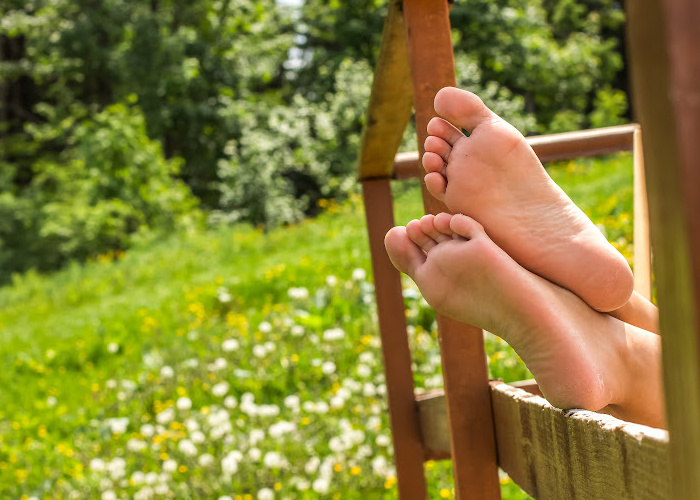 Conclusion:
Selling foot pictures online can be a good way to make money if done right. Always ensure you're sharing high-quality photos and keep safe by being cautious about who you share with.
As with anything online, it's vital to stay informed and make smart choices. With careful steps, it can be both a fun and profitable venture.