Daye CBD Tampons: A New Era in Managing Period Pain
When it comes to feminine healthcare, the industry has evolved in a relatively short period of time. Long gone are the days of mattress-style pads and one-size-fits-all tampons.
Thankfully, we're in a new era, and it's all about CBD tampons, sustainable fem-care and subscription boxes for tampons.
Hoorah for period progress!
If you want in on this exciting new trend, but not quite sure where to begin, let us fill you in…
What are Your Daye Tampons?
Your Daye Tampons are one of the leading pad and tampon subscription box providers in the UK.
What makes them stand out is their innovative products that are both high-quality and as environmentally friendly as can be.
You've probably heard of their CBD tampon – a game changer in terms of women's healthcare, which can help with menstrual pain.
Their products include a mix of different size tampons, CBD coated tampons, super-thin sanitary towels, CBD balm, ProViotics, screening tests, and many other wellbeing items.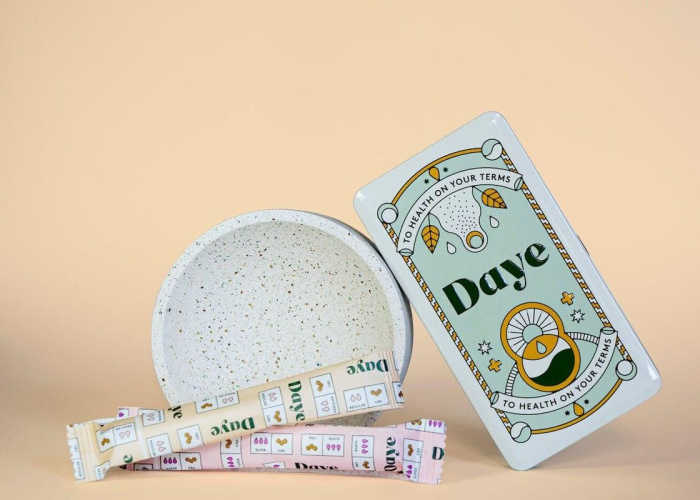 How Do Daye CBD Tampons Work?
Much like other subscription based services, Your Daye Tampons allow you to pick and choose the best pads and tampons for your needs, offering a one-off purchase, or a monthly subscription to suit your needs.
Choose from monthly, three-monthly or annual subscription boxes for tampons and enjoy savings of up to 20%, as well as some freebies thrown in.
What's quite fun is that you can choose from a menu of different products, including absorbency and nude/CBD tampon options to reflect your monthly requirements, allowing you to tailor-make your own package.
How much do Daye CBD Tampons Cost?
Are Your Daye Tampons competitively priced? Well, although they are certainly more expensive than your high-street tampon (a box of 12 'nude' start at £5.64).
Don't forget they are organic products with an optional CBD coating, so you are paying for a superior product.
You could, however, just start with a Tampon Sampler box, including one of each product for just £5, before committing to an ongoing subscription.
To give you an idea of costs, here's a variety of options for the popular 12 x Your Daye CBD Tampons (regular flow):
One-off – £16.74
Monthly – £15.85
3-Month – £15.05
12 Month – £13.40
It's also worth knowing that subscriptions can be changed or cancelled at any point, so you're not tied into anything.
Where to Buy Daye Tampons?
As a subscription based service, Your Daye Tampons are available online at: https://yourdaye.com where you can pick and choose from the various different subscription boxes for tampons.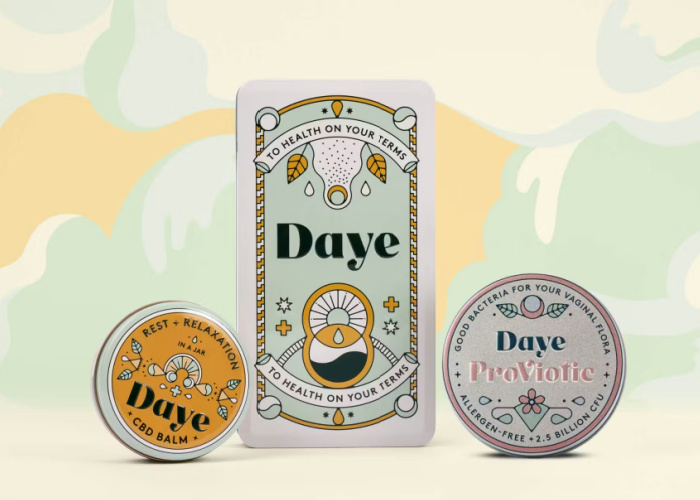 The Benefits of Your Daye Tampons
More than just a sanitary product, Your Daye Tampons are shaking up the industry, one period at a time.
So you won't be surprised to know that there's a host of benefits in shopping with them, such as:
CBD Tampons help eliminate period pain:
Believe the hype. Early research suggests that CBD can help relieve period pain.
If that time of the month is met with agony and tears, it's good to know that these offer a great natural alternative to over-the-counter medication.
Plus, the company uses special technology to remove all THC from the final CBD extract, for added peace of mind.
One less thing to think about:
Ideal for busy women, pad and tampon subscription boxes take some of the admin out of sanitary upkeep.
No more having to check how many tampons you've got in stock, or if you're going to run out – a subscription keeps a steady flow, so to speak!
Organic and Clean:
When you think about the intimacy of inserting products into your vagina, it's reassuring to know that you're avoiding toxins and nasties.
Your Daye tampons are backed by science and comply with 'clean production' – plus they have an impressive quality control process too.
What's more, both tampons and pads are made from 100% organic materials, minimising any chance of Your Daye Tampon side effects.
Sustainable:
Isn't it nice to know that you can reduce your carbon footprint? It's not a small matter when you consider that women spend approximately 3,500 days in a lifetime menstruating. That's a lot of products flushed away right there.
Your Day Tampons are as eco-friendly as possible, featuring sugarcane applicators and the world's only flushable wrappers.
Loved by customers:
You need only look at the Your Daye Tampons reviews on its website to know that they are a universally loved product.
If that doesn't whet your pad, then check out some of the press reviews, with the product recommended by; The Times, the Evening Standard, Vogue, The Guardian, and many others.
Final Thoughts
Daye's CBD tampons represent a new era in feminine healthcare, merging science with sustainability. Offering more than just period care, they provide relief from menstrual discomfort while championing environmental responsibility. As we navigate the future of reproductive health, Daye's innovative approach is setting a commendable standard.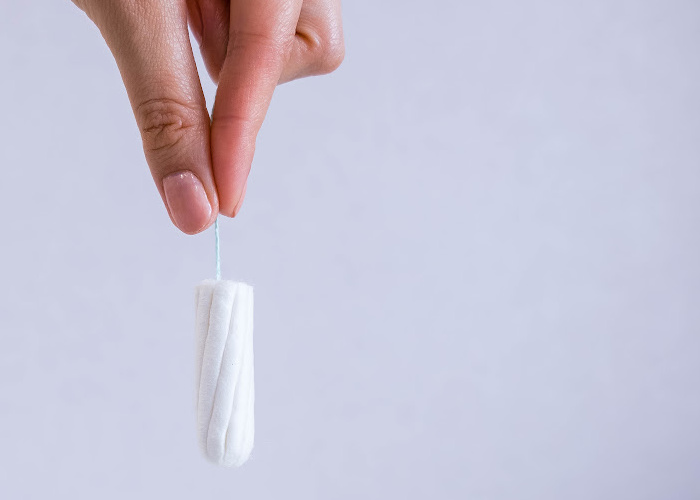 Frequently Asked Questions
In this section we answer your questions on Daye Tampons.
What are Your Daye Tampons?
Your Daye Tampons are a leading pad and tampon subscription service in the UK. Known for their innovative CBD tampons, this brand is a game changer in feminine healthcare. They offer a blend of naked tampons and CBD infused tampons that aim to provide pain relief during painful periods.
How do Daye CBD tampons work?
Daye CBD tampons work like other tampons but come with the added benefit of CBD. This unique feature helps many women alleviate menstrual cramps and period pains. They're designed to offer pain relief by leveraging the benefits of CBD, which when applied to the vaginal mucosa, can potentially alleviate inflammation and discomfort associated with menstruation.
What's the science behind Daye CBD tampons?
Early research suggests CBD can help relieve pain. Daye's CBD tampons are designed keeping in mind the gynae health of women. By ensuring the CBD is absorbed by the vaginal tissues and blood vessels, these tampons aim to offer period relief for women suffering from painful cramps.
How do CBD tampons differ from regular tampons?
CBD tampons, especially those from Daye, are infused with a cannabinoid compound that aids in pain relief during menstruation. On the other hand, regular tampons are just absorbent products used during periods. The unique CBD infused design of Daye's tampons sets them apart in offering relief from cramping and other menstrual discomforts.
Are there any clinical validations for Daye CBD tampons?
Yes, Daye's CBD tampons have undergone clinical trials to ensure they meet medical device standards and are safe for use. They are clinically validated to be effective in providing relief from menstrual pain.
What are the environmental benefits of choosing Daye tampons?
Daye tampons stand out not just for their CBD benefits but also their commitment to the environment. They boast recyclable packaging and are as environmentally friendly as can be, featuring sugarcane applicators and the world's only flushable wrappers.
How do Daye's CBD tampons compare with other brands?
While there are other brands in the market, Daye's products stand out due to their clinically validated CBD tampons and their focus on reproductive health. The CBD used in Daye's tampons is of high quality, ensuring women get the best care during their periods.
How are the tampons packaged?
Each tampon comes in a protective sleeve ensuring hygiene and safety. Plus, the packaging aligns with Daye's commitment to the environment, ensuring minimal harm to our planet.
Do these tampons have any THC?
No, Daye's CBD tampons use a special technology to remove all THC, ensuring there's no chance of failing a drug test. They only retain the beneficial properties of CBD for pain relief without any associated highs from cannabis.
Where can one buy Daye tampons?
Daye tampons, including the innovative CBD tampon, are available through their online store. It's easy for women to choose the products that best suit their needs and even tailor their own subscription boxes for utmost convenience.