Glossybox: Everything You Need to Know Before Subscribing
Thinking about getting a Glossybox subscription? You're in for a treat! Glossybox is a monthly beauty box that sends top beauty products from big brands to your home every month.
If you love trying new beauty products and keeping up with the latest trends, keep reading to learn more about Glossybox!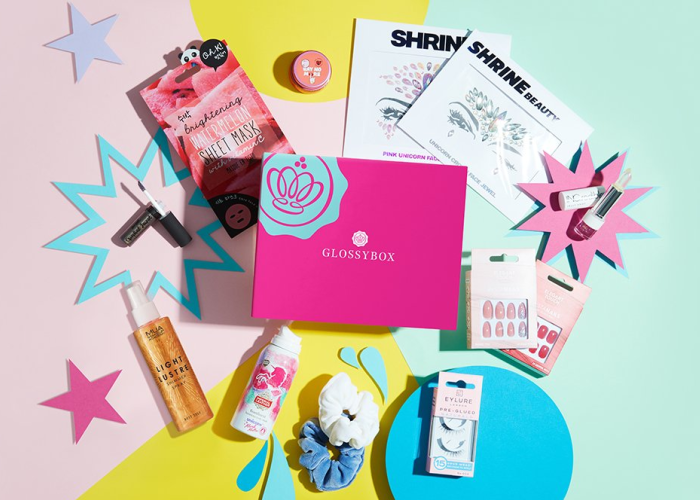 What is Glossybox?
Glossybox is a popular beauty subscription box in the UK. Each month, subscribers receive a beautifully wrapped box filled with high-end beauty products from over 100 different brands. These products cover a wide range of categories, including skincare, makeup, and wellness items.
The element of surprise is a key part of the Glossybox experience. The contents of each box are kept a secret until they arrive at your doorstep, adding an element of excitement to each delivery.
Glossybox offers a fantastic selection of beauty items from popular brands. Subscribers can look forward to products from brands such as Huda Beauty, Molton Brown, Yankee Candle, and Sunday Riley.
Each Glossybox is thoughtfully put together. A team of beauty experts hand-picks premium products from various beauty brands. They aim to provide a balanced mix of skincare, makeup, and body care items, all sourced from a trusted beauty retailer.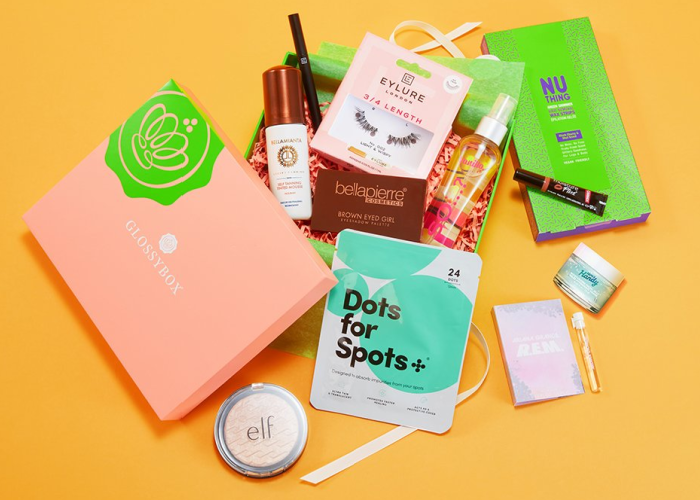 How to Subscribe to Glossybox:
Head over to the Glossybox website and select a subscription plan that fits your needs.
After you've made your choice, Glossybox will prepare a box filled with beauty products.
Then, just wait for your Glossybox to arrive at your doorstep every month.
Remember, every Glossybox is packed with a variety of products suitable for different skin types. You'll also find many vegan, cruelty-free, and sensitive skin-friendly products. It's a great way to discover new beauty products that are not only good for you, but also kind to animals and the environment.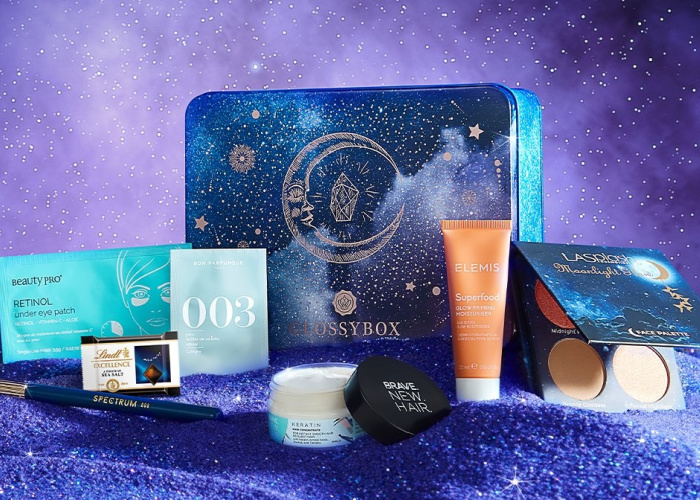 How Much Does Glossybox Cost?
Glossybox offers two different subscription plans – pay monthly and pay upfront.
Pay Monthly
£11.50 per month – 12-month subscription
£14.75 per month – 1-month rolling subscription
Pay Upfront
£130 (£10.80 per box) – 12 months
£60 (£11.50 per box) – 6 months
£38.75 (£12.90 per box) – 3 months
If you pay monthly, you get to spread the costs and save £39 in one year. Perfect for newcomers, the monthly plan also allows you to enjoy free delivery to your doorstep.
However, the 12-month upfront plan is the best value of all and it only costs £130 per year.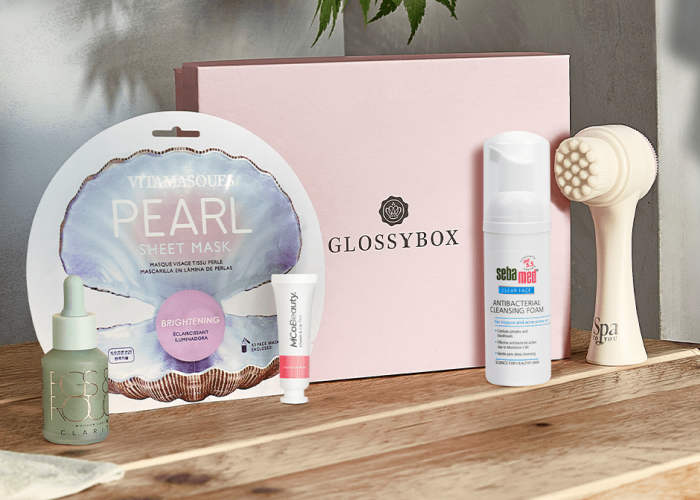 Can You Buy Glossybox Beauty Boxes as a Gift?
If your loved one has a special occasion coming up such as a birthday, you can give her a Glossybox subscription as a gift. Simply visit the Glossybox gift page and select a subscription plan. You can choose:
1-month gift – £16.95
3-month gift – £38.25
6-month gift – £69
12-month gift – £132
You will receive an email within 30 minutes of your purchase. The email contains all the details you need. You can then send the email with your gift to your loved one. When your loved one receives the email, they'll follow the steps in the email and subscribe to Glossybox.
Each month, they will receive a Glossybox box for them to enjoy.
If you want to purchase an e-gift subscription, simply enter your email address in the "Who are you sending to?" section. Click on the link sent to your inbox and complete your purchase.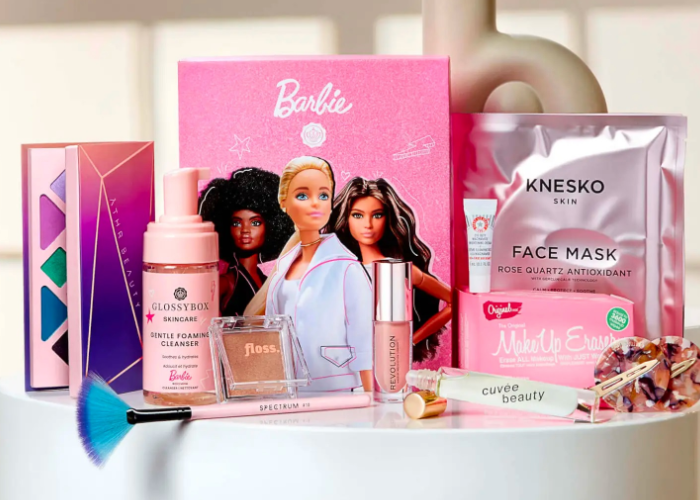 Limited Edition Glossybox Collaborations:
Besides the ordinary Glossybox boxes, you can get seasonal edits celebrating special occasions such as Mother's Day. They also curate themed and limited edition boxes with brands such as Fenty Beauty and others.
A good example of a limited edition box is the Glossybox Grazia Winter Limited Edition worth over £300. This hamper comes with 8 high-end products that include:
NEOM Perfect Night's Sleep Pillow Mist
Refy Body Glow
Pro Perfecting Collagen Touche Eclat Primer, and others.
And the Limited Edition Barbie Glossybox.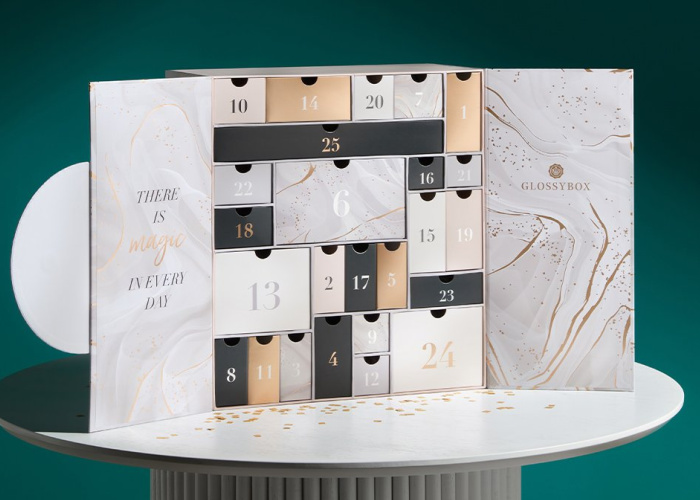 Glossybox Advent Calendar:
Are you a beauty fan who loves the holiday season? If yes, then the Glossybox Advent Calendar is for you! This calendar is filled with 28 beauty surprises. It's like a beauty countdown to Christmas!
You'll find a mix of skincare, makeup, and wellness products in the calendar. Each day, you get to open a new door and find a new beauty treat. It's a fun and luxurious way to celebrate the holiday season.
The best part? You'll find products from some of the biggest and best beauty brands in the industry. This means the Glossybox Advent Calendar offers great value for money.
So, if you don't want to miss out on a magical beauty experience this holiday season, make sure to get the Glossybox Advent Calendar. It's a great way to discover new beauty favorites!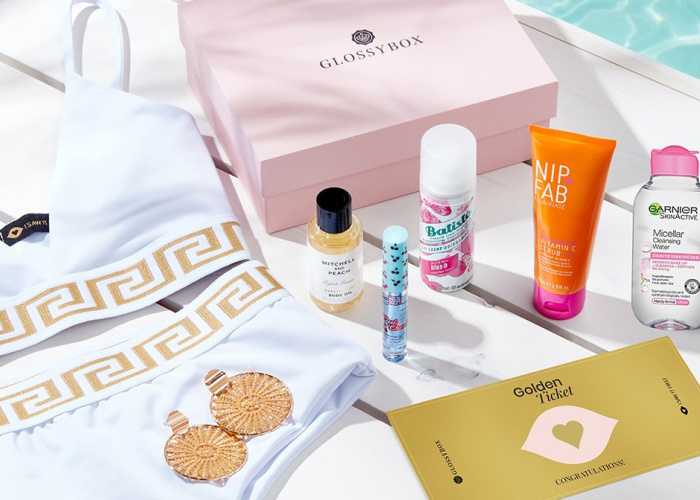 Glossybox Refer A Friend Program:
Want to share the Glossybox experience with your friends and family? The Glossybox Refer A Friend Program makes it even more rewarding. Here's how it works:
Earn Glossy Credit: When you refer friends to Glossybox, you earn Glossy Credit. You can spend this credit on anything from Glossybox.
How to Refer: To start referring, log into your Glossybox account and go to the My Referrals page. You'll find a unique referral link there.
Share Your Link: Share this unique link with your friends and family. You can send it via email, text message, or even share it on social media.
Earn Credit: For every friend who subscribes to Glossybox using your link, you'll earn £5 in Glossy Credit.
Bonus for Your Friend: Your friend also gets a benefit. They'll receive £5 off their first Glossybox when they subscribe using your link.
So, it's a win-win situation for both you and your friend!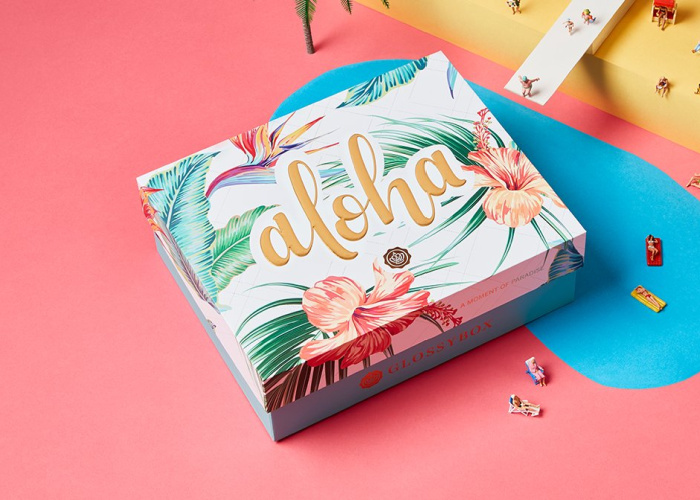 How to Cancel Glossybox
Want to cancel your Glossybox subscription? No worries, it's pretty straightforward. Here's a step-by-step guide:
First, log into your Glossybox account.
Next, head to the "My Account" section.
Look for the subscription type you want to cancel under the "Subscriptions" section.
Scroll down the webpage until you reach the bottom.
You'll see a "Cancel" button. Click it to cancel your subscription.
Conclusion
Glossybox provides a unique beauty experience with lots of different products. It's easy to subscribe, and the prices are good.
You can even buy a subscription as a gift! They also have special limited edition boxes. So, why not try Glossybox? It's a great way to explore new beauty products right at home.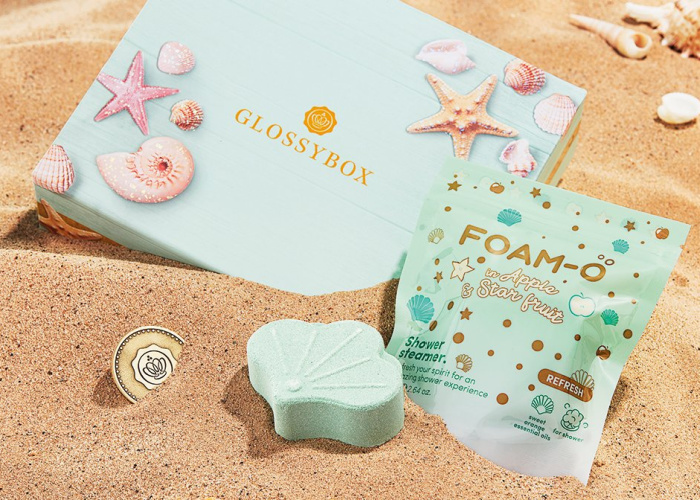 Frequently Asked Questions
Got questions about Glossybox? Find all the answers right here in our FAQ section, from subscription details to what's inside your monthly box.
What's inside a Glossybox?
Glossybox is a beauty subscription service that delivers a beauty box monthly, filled with a variety of products from luxury beauty labels to emerging brands.
How do I subscribe to Glossybox?
Choose a subscription plan that suits you, and every month Glossybox will send you a selection of beauty items, from skincare to makeup.
What items will I find in my Glossybox?
Expect an assortment of skincare, makeup, haircare, and body care from established and upcoming brands in your Glossybox.
Can I return Glossybox items?
Due to hygiene reasons, returns are not accepted unless the products are damaged.
Are Glossybox products vegan and cruelty-free?
Glossybox aims to include vegan and cruelty-free products, but this isn't guaranteed for all items.
When does Glossybox arrive?
Your Glossybox should land on your doorstep in the third week of each month.