What is the Beauty Bay Mystery Box and is it Worth the Money?
With a reported value of £100, is the Beauty Bay Mystery Box truly worth it? To help answer that, we're diving right into the delightful mystery of this box, laying bare its contents, and help you determine whether or not this box is right for you.
Let's take a look!
What is the Beauty Bay Mystery Box?
In case you've been living under a rock (or haven't yet stumbled upon the beauty blogging world), the Beauty Bay Mystery Box is a quarterly, limited-edition beauty box, with each edition boasting a different theme.
Each box is filled with surprise products handpicked by the Beauty Bay team, and from skincare to makeup, haircare to beauty tools, the variety is as expansive as Beauty Bay's ever-growing catalogue of products.
The mystery element adds a pinch of fun to the unboxing experience: rather than the predictability of a subscription box, the Beauty Bay Mystery Box is an unexpected treat. It arrives at your door, filled with goodies waiting to be discovered, like an early Christmas gift from you, to you.
Read More: Ultimate Guide to the Best Beauty Subscription Boxes in the UK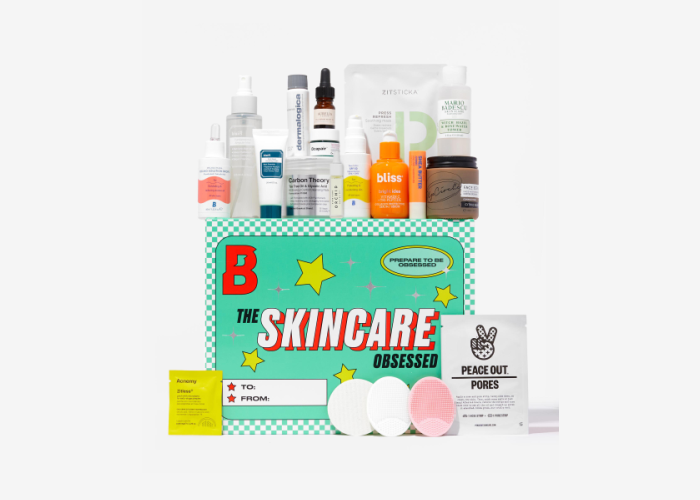 What's in the Mystery Box?
The charm of the Beauty Bay Mystery Box is that every edition is different, packed with a range of full-sized products from a mixture of both well-loved and emerging brands. Past boxes have featured brands such as Anastasia Beverly Hills, The Ordinary, Jeffree Star Cosmetics, and Jouer, just to name a few.
Every item within the box is carefully curated to not only match the theme but to also bring a touch of luxury and excitement to your beauty routine. With everything from high-end eyeshadow palettes to sought-after skincare products, Beauty Bay really delivers on variety.
In addition to the products, each box also includes a handy guide. This guide shares some valuable information about each product, including how best to use them, their key benefits, and even some insider beauty tips.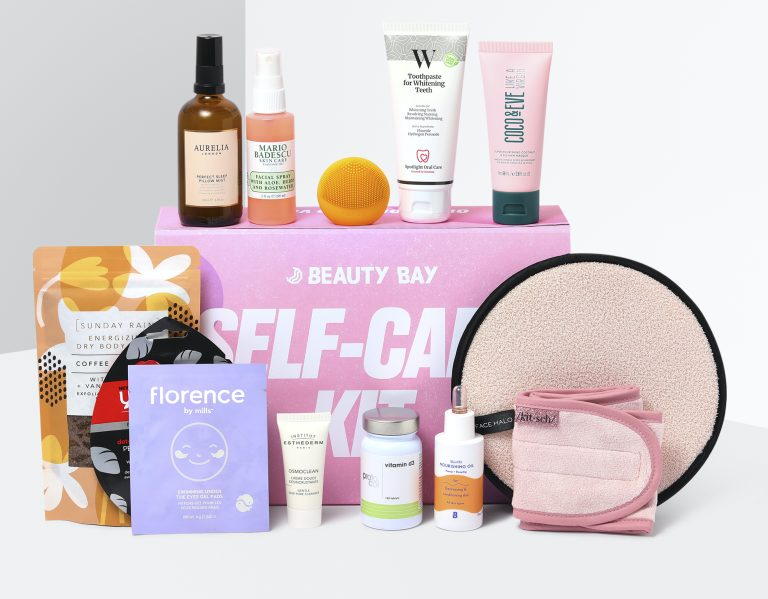 What to Expect From Your Box
In a Beauty Bay Mystery Box, you can expect an exciting mixture of beauty products that are sure to dazzle and impress. Each box promises to deliver at least five full-sized products, meaning it's a great way to discover new brands and try out items you might not usually pick up. And with a value of over £100 in every box, it's certainly a bargain in the making.
Is the Beauty Bay Mystery Box Worth It?
Now, on to the burning question – is the Beauty Bay Mystery Box worth the investment? Given the products we've seen so far, the answer is a resounding 'yes!' The box comes packed with full-sized products from a wide array of brands, both well-known and up-and-coming.
Plus, the excitement of discovering new brands and trying out products you might not usually buy, along with the thrill of the surprise element, all add to the appeal of this box.
The value of the products in the box far exceeds its price, providing an excellent return on your investment. Each box guarantees you products worth over £100, which is a fantastic deal considering the cost of the box itself, so if you're a beauty aficionado who loves trying out new products and discovering new brands, then the Beauty Bay Mystery Box is definitely worth considering.
One more thing to keep in mind, though, is that beauty is highly personal. The box offers a broad array of products, and there might be some items that don't particularly suit your skin type, tone, or personal preferences. But even if you find a product that isn't quite right for you, you could consider it as a potential gift for a friend or family member. It's all about the surprise and discovery that makes this box worth it.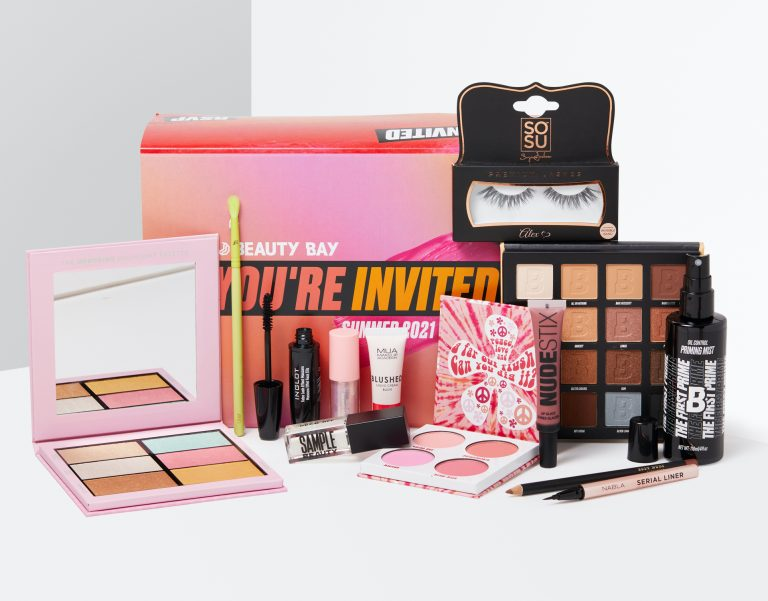 Final Thoughts
Ultimately, the Beauty Bay Mystery Box is a fun and surprise-packed beauty box, with an assortment of full-sized beauty products that far surpasses the value of the box itself.
One of the most compelling reasons to purchase the box is the thrill of discovery; whether you're new to the world of beauty or a seasoned beauty enthusiast, the chance to try new brands and products is an opportunity that should not be missed.
It's this sense of excitement, combined with the exceptional value on offer, that truly makes the Beauty Bay Mystery Box worth the – albeit small – investment.
However, like all beauty purchases, it's essential to consider your personal preferences and needs. Beauty is subjective, and a product that works wonders for one person may not do the same for another.
Remember that not every item might suit your unique needs, but that's part of the fun – exploring and experimenting to find those must-have beauty staples.
Read More: The Cosmetips Mystery Edit: What It Is and Why You Need It!
Frequently Asked Questions
In this section we answer your questions about the Beauty Bay Mystery Box.
What exactly is the Beauty Bay Mystery Box?
The Beauty Bay Mystery Box is a limited-edition, quarterly beauty box that contains a surprise mix of products. It's different from typical subscription boxes and is curated by the Beauty Bay team.
Can I purchase the Beauty Bay Mystery Box from the Beauty Bay app?
Yes, you can buy the mystery box from the Beauty Bay app. Ensure you have push notifications on for app run alerts, especially for new launches.
Is the Beauty Bay Mystery Box a good gift idea for a birthday gift?
Absolutely! It's filled with everyday essentials and could cater to various beauty obsessions, making it a perfect gift. If you know someone who loves surprises, this is ideal.
How does the Beauty Bay Mystery Box compare to other mystery boxes on the market?
While there are many boxes out there, the Beauty Bay Mystery Box stands out because of its exciting and high value products. Unlike predictable subscription boxes, the thrill of mystery and discovery is higher here.
Are there hair products in the Beauty Bay Mystery Box?
The box includes a range of items from skincare, makeup, hair products, and other beauty obsessions.
Is the original packaging of the items inside the mystery box retained?
Yes, all products in the Beauty Bay Mystery Box come in their original packaging.
I'm hoping for some skincare products in my box. Will there be any?
While the contents are a surprise, Beauty Bay has previously included sought-after skincare products in their mystery boxes. So, there's always hope!