The Best Beauty Subscription Boxes to Gift this Festive Season
As we move into autumn, it's hard to not think about the soon-incoming festive season, with its twinkling lights, the sound of carols filling the air, and of course, the timeless quest for the perfect gift.
Enter the beauty box – an ensemble of premium beauty and skincare products meticulously curated and elegantly packaged, ready to be unwrapped.
In this article, we're going to take a deep dive into the world of beauty boxes, their allure, and why they're the most sought-after gifts this Christmas. Let's get started!
What is a Beauty Box?
In essence, a beauty box is a curated collection of beauty, skincare, or haircare products, often presented in a beautifully designed box. These boxes, typically available as monthly subscriptions, have now become popular standalone purchases, especially as gifts.
They can range from brand-specific collections, where products from only one brand are included, to multi-brand assortments that offer a taste of the beauty industry's latest and most coveted items.
With their tailored approach, beauty boxes offer both novices and connoisseurs a luxurious introduction to a realm of new products, making them a great surprise for any beauty aficionado.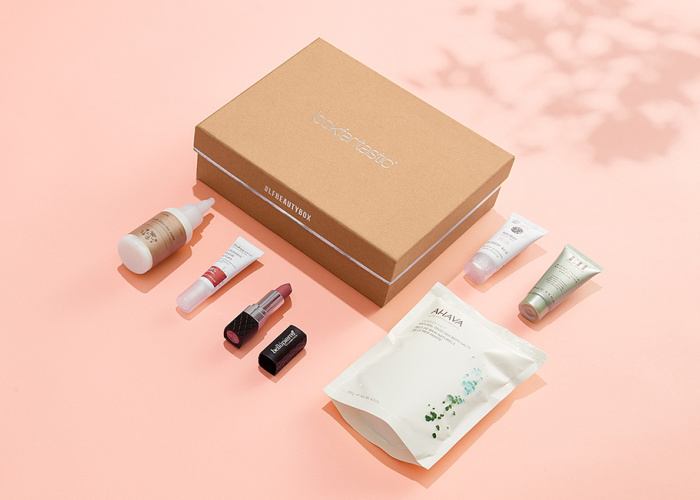 Why a Beauty Box is the perfect gift
Beauty Boxes are the perfect gift for several reasons.
Beauty Variety: One of the most significant advantages of gifting a beauty box is the sheer variety it holds. Unlike singular items, a beauty box is a treasure trove of several products, allowing the recipient to explore a spectrum of brands and formulations.
Tailored to Skin and Beauty Needs: Many beauty boxes are designed with specific themes or focuses in mind – be it organic skincare, luxury makeup, or even haircare essentials. When choosing a box, you can select one that aligns with the recipient's interests or needs. For instance, for someone who's vegan or leans towards cruelty-free products, there are boxes chosen just for them.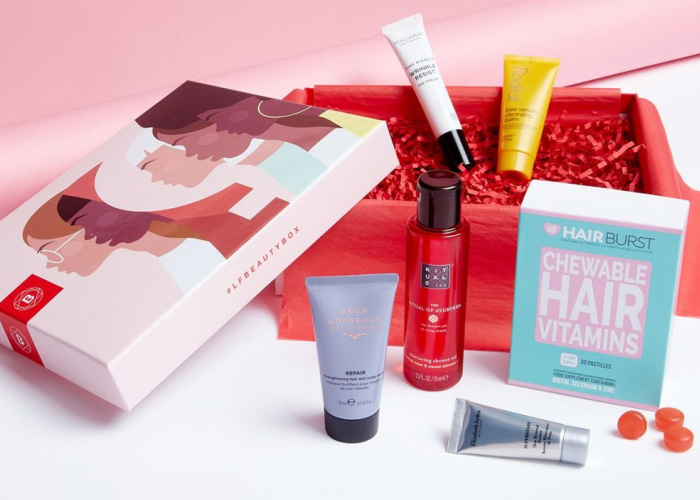 The Joy of Discovery: With the beauty industry releasing new products at breakneck speed, it's nearly impossible to keep up. Beauty boxes, in this context, become a gateway to discovery. They introduce the recipient to the latest innovations, cult favourites, and even timeless classics they might have missed.
Luxurious Affordability: Let's face it – premium beauty products can be prohibitively expensive. However, beauty boxes, with their bundled approach, often offer a more affordable avenue to experience luxury. When you gift a beauty box, you're not just gifting products; you're gifting a luxury experience that might otherwise have been out of reach.
Beautifully Packaged for the Festive Season: Finally, aesthetics matter, especially during the festive season. Beauty boxes win hearts not just with their contents but also with their presentation. These boxes, often adorned with intricate designs, festive motifs, and elegant finishes, require little to no additional wrapping.
The Best Beauty Boxes in the UK for Gifting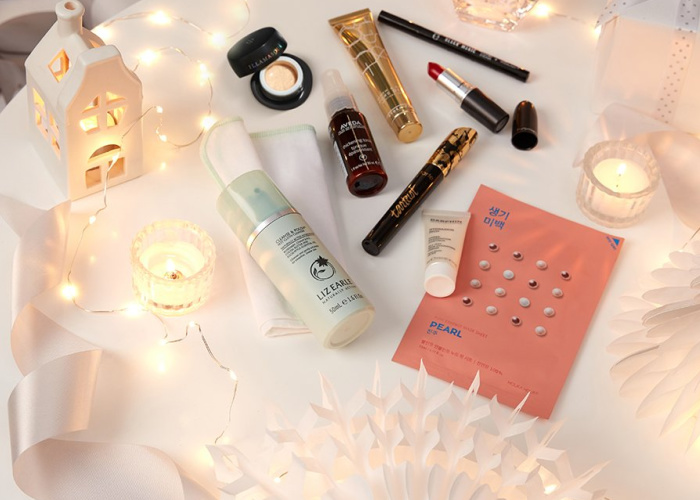 Glossybox:
Glossybox stands out as a beacon of luxury in the beauty box realm. Delivered in its iconic pale pink box, each month subscribers are treated to five beauty products from well-known brands to up-and-coming ones. Glossybox's curation leans towards innovative, trendsetting products that cater to both skincare and makeup enthusiasts.
The brand's meticulous attention to detail, right from product selection to its stunning packaging, makes it not just a monthly beauty treat but a full-fledged experience. Especially during the festive season, their limited-edition boxes, often in collaboration with premium brands, become the most coveted items, making them perfect for gifting.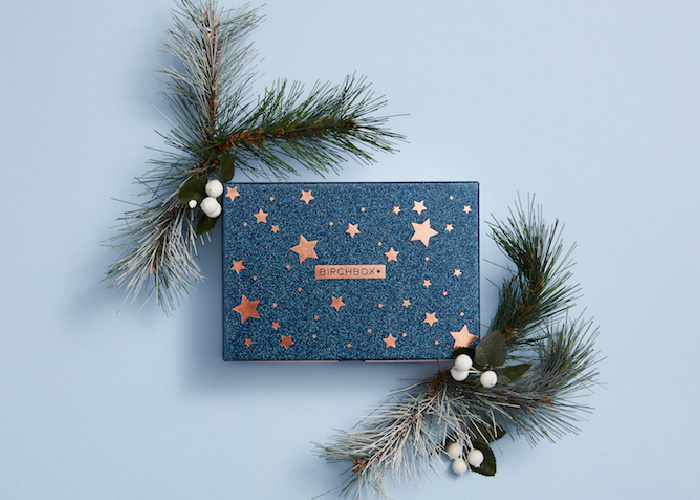 Birchbox:
Celebrated as one of the pioneers of the beauty box movement, Birchbox has firmly established its reputation for introducing subscribers to the crème de la crème of the beauty world. With a mix of sample-sized and full-sized products, Birchbox's primary appeal lies in its personalised approach.
Based on individual beauty profiles, the box ensures products that align with the recipient's skin, hair, and style preferences. The brand also places a significant emphasis on education, ensuring users understand the benefits and application of each product, making it a gift of both beauty and knowledge.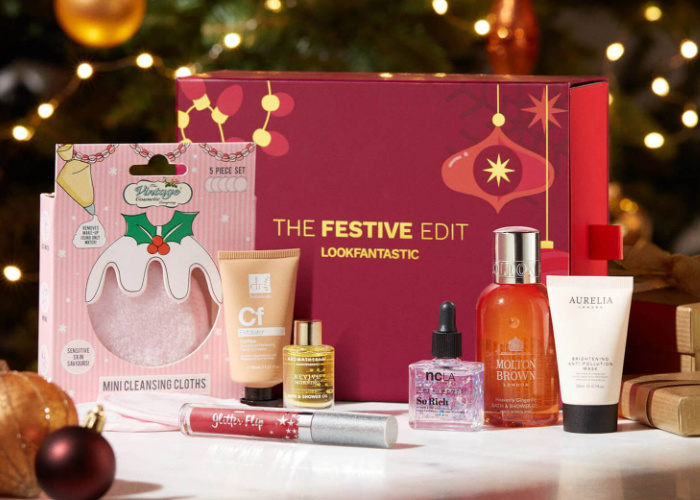 Lookfantastic Beauty Box:
From the renowned online beauty store comes its monthly curation, the Lookfantastic Beauty Box. This box is a haven for those who lean towards luxury, offering a hand-picked selection of high-end products. Lookfantastic's box includes skincare, haircare, cosmetics, and even tools, ensuring a holistic beauty experience.
The brand's global reach also means that subscribers often get to explore international brands that might be difficult to source otherwise. Packaged in a sleek, elegant design, the Lookfantastic Beauty Box encapsulates the sophistication the brand is known for, making it a top choice for discerning beauty enthusiasts.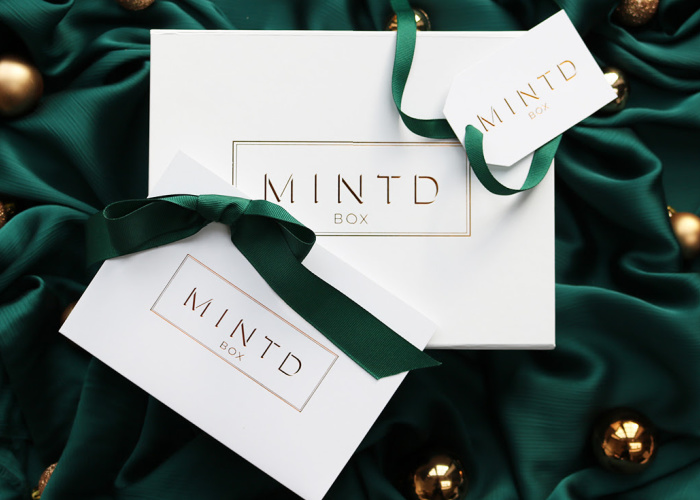 Mintd:
For those who revel in the world of premium, luxury skincare, Mintd is the ultimate indulgence. This beauty box is a cut above the rest, focusing exclusively on high-end skincare products. Every box promises a mix of full-sized or deluxe-sized items, ensuring users get a substantial experience of each product.
Mintd's curation process leans towards products that deliver tangible results, often incorporating brands that are favoured by skincare professionals and beauty editors alike. With its opulent presentation and a focus on skin wellness, Mintd becomes more than just a gift; it's a promise of radiant, luxurious skincare experiences.
Beauty Box Advent Calendars
Taking the concept of beauty box gifting a step further, beauty advent calendars serve as the ultimate festive indulgence.
They're not just a gift; they're an experience spread out over the most magical month of the year. While a single beauty box can be a delightful surprise, imagine bestowing upon someone the joy of discovering a new beauty treat every day for 24 days.
It's a thoughtful gesture that extends the festive cheer, turning the entire lead-up to Christmas into a series of daily celebrations. For those who truly wish to make a lasting impression and turn the act of gifting into a prolonged expression of affection, a beauty box advent calendar is the zenith of thoughtful, luxurious giving.
Furthermore, these advent calendars serve as a delightful introduction to brands; for those hesitant to commit to full-sized products without testing them first, the beauty advent calendar offers samples and miniatures that provide a taste of what the brand has to offer. It's an entire month of discovery, culminating in the grand festivities of Christmas.
Given their rising popularity, many beauty brands and beauty box companies are jumping on the bandwagon, releasing their versions of the advent calendar, with Glossybox, Next, and even Huda Beauty all being popular choices.
Whether you lean towards skincare, makeup, fragrances, or a mix of everything, there's likely an advent calendar tailored for you.
Final Thoughts
So, if you're looking to elevate your festive gifting game or simply wish to indulge yourself in a luxurious countdown to Christmas, beauty box advent calendars might be the perfect pick.
They encapsulate the spirit of the season in the most beautiful way possible, making every day leading up to Christmas feel like a special occasion in itself.